Have you ever wanted to hide a post from your WordPress home page? While you can make WordPress posts password protected or private, in some cases you may simply want to hide the post from your homepage while still allowing others to view it if they have the URL. In this article, we will show you how to hide posts from selected pages in WordPress such as homepage, category archives, feed, search results, and more.
First thing you need to do is install and activate the WP Hide Post plugin. The plugin works out of the box, and there are no settings for you to configure.
All you need to do is create a new post or edit an existing post that you want to hide. On the post edit screen, you will find a new meta box labeled 'Post Visibility'.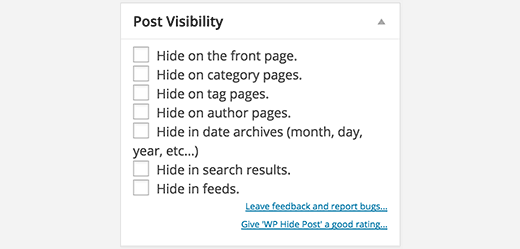 Using the checkboxes under post visibility, you can hide a post on home page, archive pages, category, and tag pages. Simply check the boxes where you want to hide the post and click on Update or Publish button.
You can now visit your website, and you will notice that post will be hidden on your selected pages.
However if a user has the URL, they can still view the post on its own page.
To find out the URL of a hidden post, visit Posts » All Posts. Next, locate the post you are looking for and take the mouse over to the post title. You will see a link to view the post.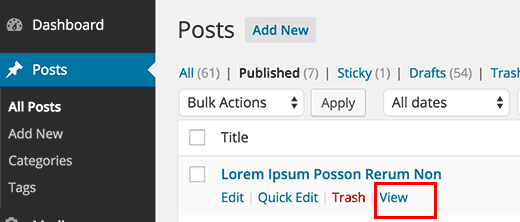 The plugin also works for WordPress pages. For pages it will show you visibility options allowing you to hide a page from appearing in page lists.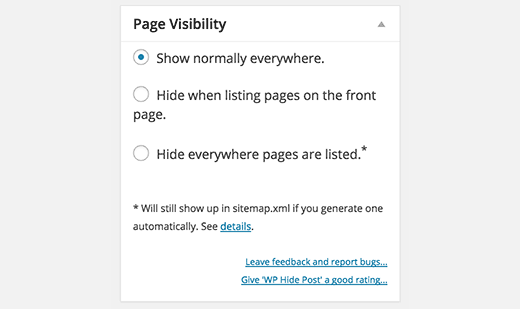 We hope this article helped you hide posts from WordPress homepage, archives, and category pages.