Howdy Netlyer!
You might experiencing this condition when you are running SAP GUI.
On the login screen where you enter your username and password, if you hit the space bar, there is a list of other usernames (and sometimes wrong usernames) and those are many.
The question is, how can we remove that information from the stored buffered area?
The solution is very simple, you only need to hit space bar, press down arrow for the username you want to deete and hit the delete button, the entry will be deleted.
Please check the guide below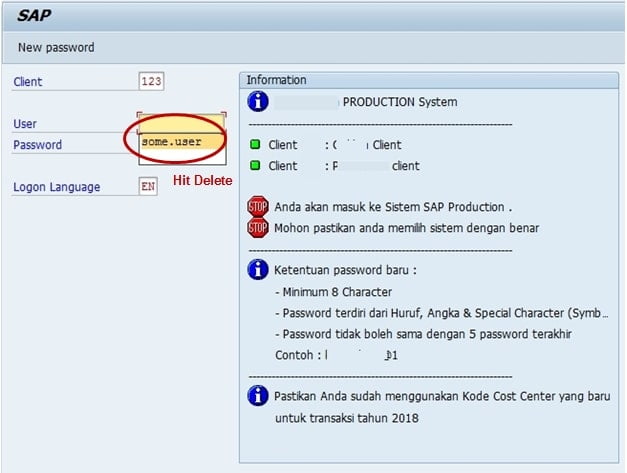 See, how easy it was!
Good luck.