Kuta Beach
Once a sleepy village with a quiet, beautiful sweep of beach, Kuta today has become a popular beach destination in its own right, alive with tourists from all over the world, swimming, surfing or sunbathing by the beach. Others, casually dressed in shorts, T-shirts and flip-flops stroll along its main road, shopping around or enjoying meals at its many open air restaurants. When in Kuta you know that you are in a holiday town, and people here are in a holiday mood.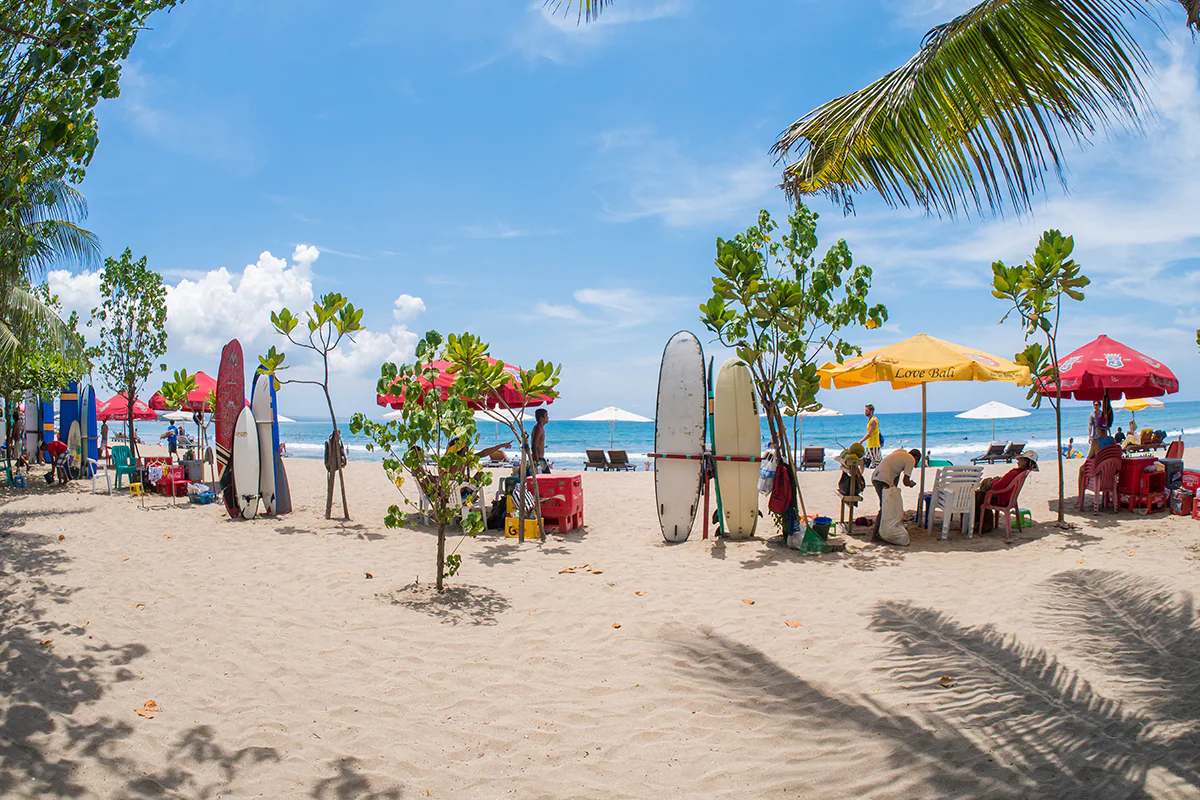 Back in the 1960s, the only hotel was the Kuta Beach Hotel, but soon without much planning, Kuta developed rapidly into a haunt for surfers and backpackers, while the high-end market preferred to stay at the more sedate Sanur village on the opposite side of the peninsula. With time, Kuta's popularity grew, and shops, restaurants, discos hotels, – from the simple to the exclusive – sprang up along the main road from Kuta to Legian, catering to the ever-increasing holiday crowd, that not only included international tourists but also domestic visitors from Jakarta and other big cities.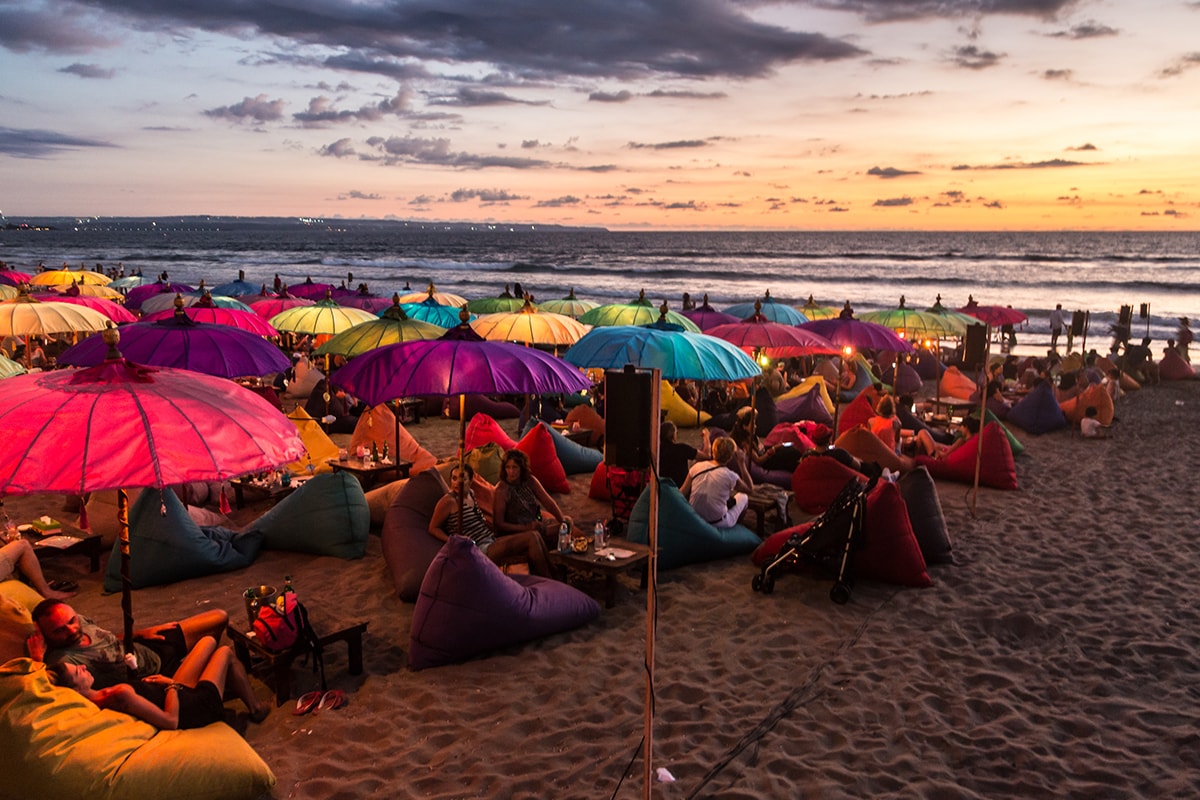 Get Around
Moving around Kuta it's very fun and simple. You can go around on foot or you can rent a bike or motorcycle.
Get There
There are plenty of taxis that can take you to Kuta beach. You can rent these by the meter or by the hour. Taking your own car is not recommended as parking here is very tight.