Denpasar
Although Denpasar may not be as popular as the vibrant tourist's compound of Kuta land Legian or the thrilling waves of the island's south coast, holds its own charm as a place where modernity and Balinese distinct culture blend flawlessly as a whole. Denpasar is the capital City of Bali Island, and also acts as the major hub that connects the many tourists' destinations within Bali Island. Denpasar is also the site where the famous Bali Arts Festival is held annually. Designated as Bali's capital since 1958, replacing the former capital of Singaraja in the north, the city of Denpasar has since then grown rapidly in population and economy.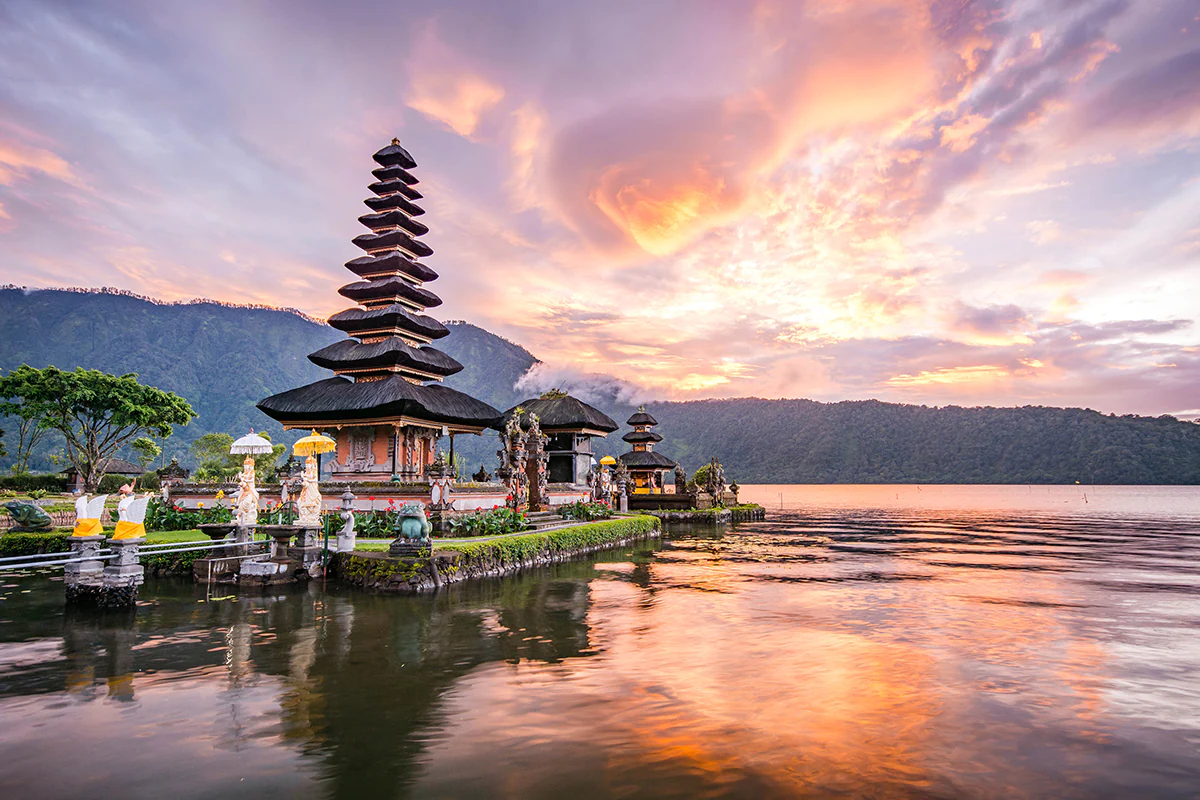 Around its major square are the office of the Governor, the Bali Museum, and Bali's first hotel, the Bali Hotel, where Hollywood film stars Charlie Chaplin and Barbara Hutton once stayed. Also around here are major banks. While other government offices can be found at Renon. The Puputan Square itself is a historic landmark in Bali's heroic history. As a historic reminder of this phenomenal stance, the huge Bajra Sandhi Monument was erected at the Puputan Margarana Square, right in the heart of the city. Inside the monument, visitors will find dioramas and other valuable collections depicting the history of the Balinese struggle against colonialism.
Denpasar is by far the largest city in Bali but still manages to retain a small-town ambiance despite heavy traffic congestion on its roads. The city is generally made up of tightly knit villages complete with historic Hindu temples surrounded by communal family compounds. It offers the most accessible way to see real, uncompromising Balinese life. Denpasar is also Bali's best spot for shopping and features everything from lively street markets, vast department stores and more than its fair share of trendy boutiques. Expect the cheapest prices in Bali for almost everything as most stores cater to locals.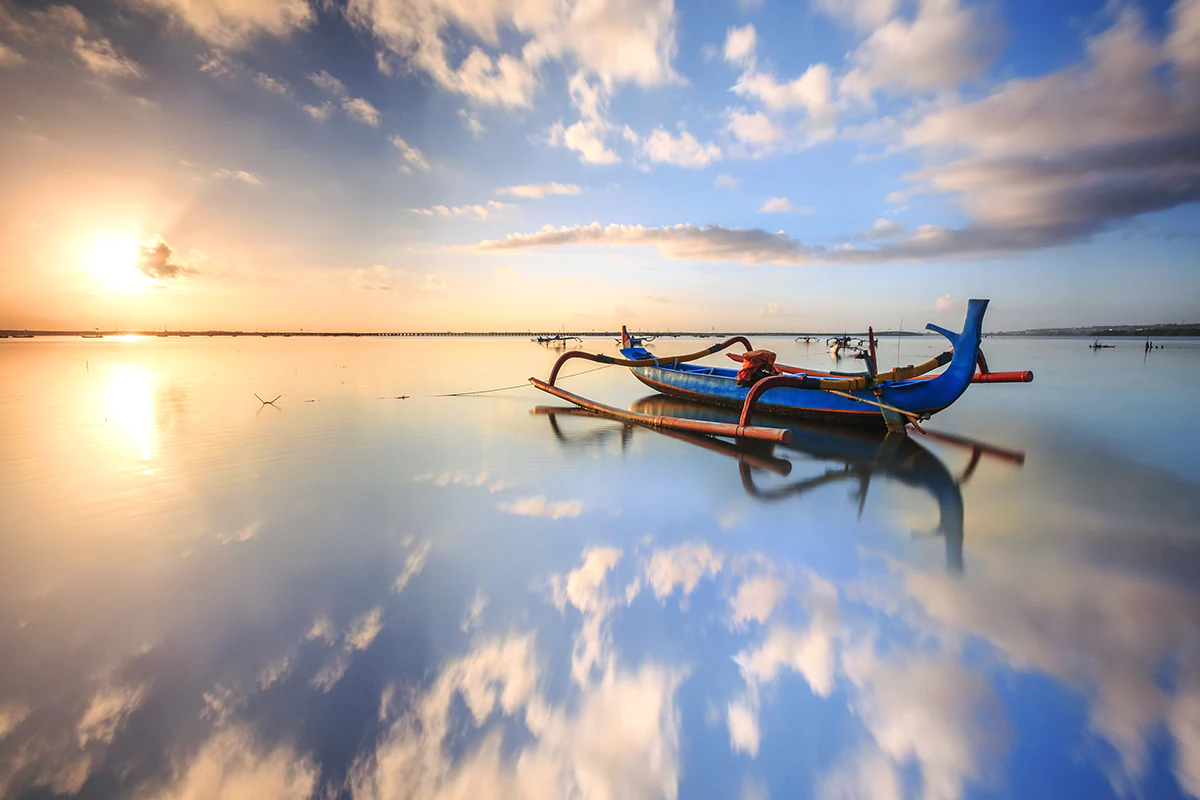 The capital city offers the best way to explore the island complete insight through the Bali Provincial Museum (Museum Negeri Provinsi Bali) or simply known as Bali Museum. As Bali's flagship museum, it offers an informative introduction to almost all things in Bali through a vast array of cultural and historic artifacts from across the island. It is housed in four traditional pavilions set around a walled compound, right in the heart of town. Weaponry, utensils, precious jewelry, Balinese textiles, religious artifacts, traditional costumes and masks, and several artworks are among some of the collections displayed in the museum.
Located in the eastern suburbs, the Taman Werdhi Budaya or Bali Art's Center is Bali's foremost cultural center. It comprises a large exhibition space, art museum, concert hall and amphitheater and an adjoining school for the performing arts. There are permanent displays of Balinese art covering all styles made famous in nearby Ubud, woodcarvings and traditional costumes.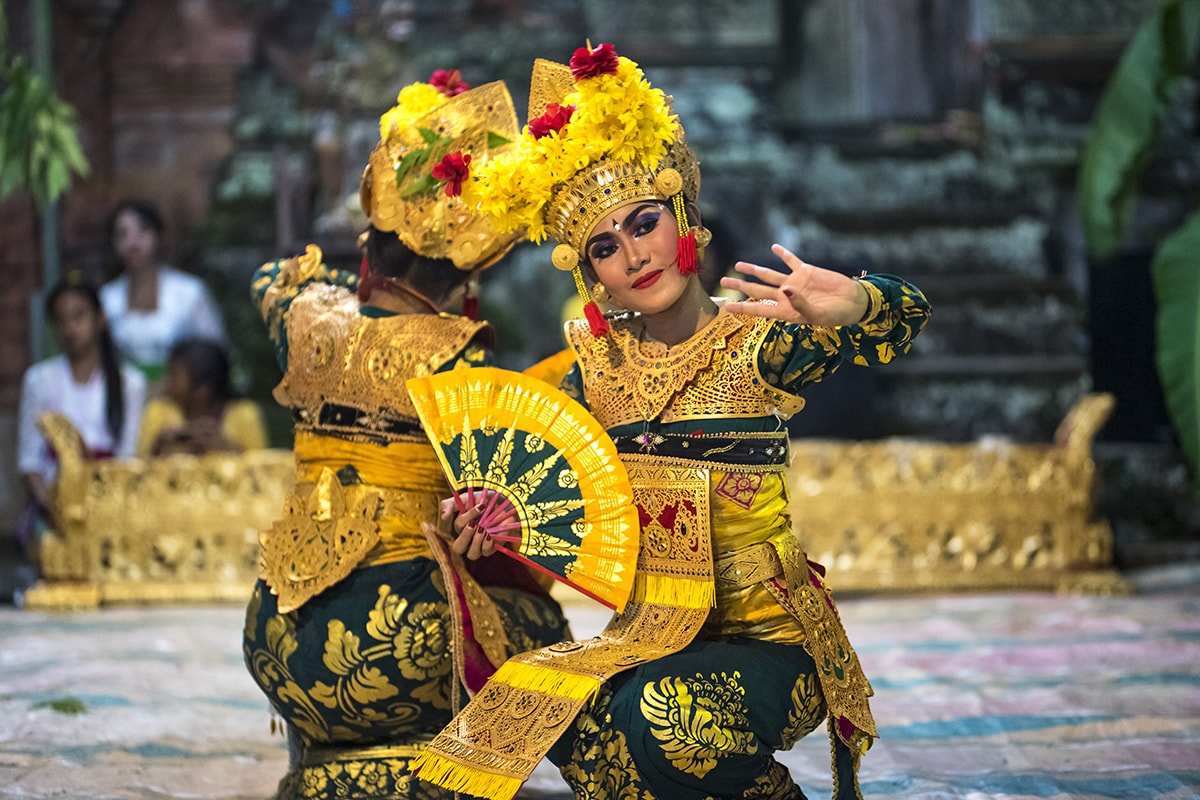 Visitors can experience dance and music performances in two open-air amphitheaters with modern lighting. Dances are also regularly staged for the public, including works integrating modern Balinese choreography. The unique Kecak performance staged every night at 6:30-7:30 pm. As any place in Bali, Denpasar is also decorated with many Hindu Temples. Among some of the renowned temples in Denpasar are the Pura Agung Jagatnatha (adjacent to the Bali Museum), Pura Maospahit, and Puri Pemecutan.
Get There
By Air
Most visitors coming to Bali will arrive at Ngurah Rai International Airport, located in Tuban between Kuta and Jimbaran, roughly 15 km from Denpasar or about 30 minutes' drive. Acting as the main entrance to Bali, the airport is the second-busiest international airport in Indonesia, after Soekarno-Hatta International Airport.
Ngurah Rai International Airport connects Bali to most of the Indonesian major cities and some of the major cities of the world. More information on domestic and international flights to and from Ngurah Rai International Airport can be found at http://www.ngurahrai-airport.co.id
Get Around
Denpasar is centrally located and easily reached by car or taxi from the main tourist regions of south Bali. A trip from Kuta, Legian and Seminyak will take 20-30 minutes depending on traffic. Sanur is just 15 minutes to the east and Ubud about 30 minutes to the north. Tabanan is about 40 minutes to the northwest.
A pre-paid taxi from the airport will cost between Rp 70,000-100,000, depending on exactly where in Denpasar you are heading to.
The main bus terminal of Denpasar is Ubung, which is also a bemo (public minibusses transportation) terminal. Aside from connecting many cities in Bali, Ubung is also the main bus hub of Southern Bali to Java.
A bus to and from Surabaya, the capital of East Java will cost about Rp 120,000 including the ferry trip between Banyuwangi and Gilimanuk, mineral water and a meal.
Although there is no train station nor any railroad tracks in Bali, you can still use a train as a transportation option to Denpasar.
Through the Inter-Transportation Modes Ticket (Titam/Tiket Terpadu Antar Moda) You can buy the so-called "train tickets" to and from Surabaya, including a bus (air-conditioned) to Banyuwangi, and the ferry between Gilimanuk and Ketapang, and then a train from Banyuwangi to Surabaya. Read more information about it.