Malang
Discover Candi Badut, a small Shivaite temple dating back to the 8th century. See the old Dutch reform Church the Gereja Katherdral Jun. Indulge in some luxury and support a worthwhile cause with a visit to Nuansa Fajar an organization that trains and employs blind masseurs from around Indonesia.
Visit the ancient Singosari temples surrounding Malang. Spend some time at the Kebun Wonasari tea estate where you can take a tour of tea plantations, play a game of tennis or visit the mini zoo.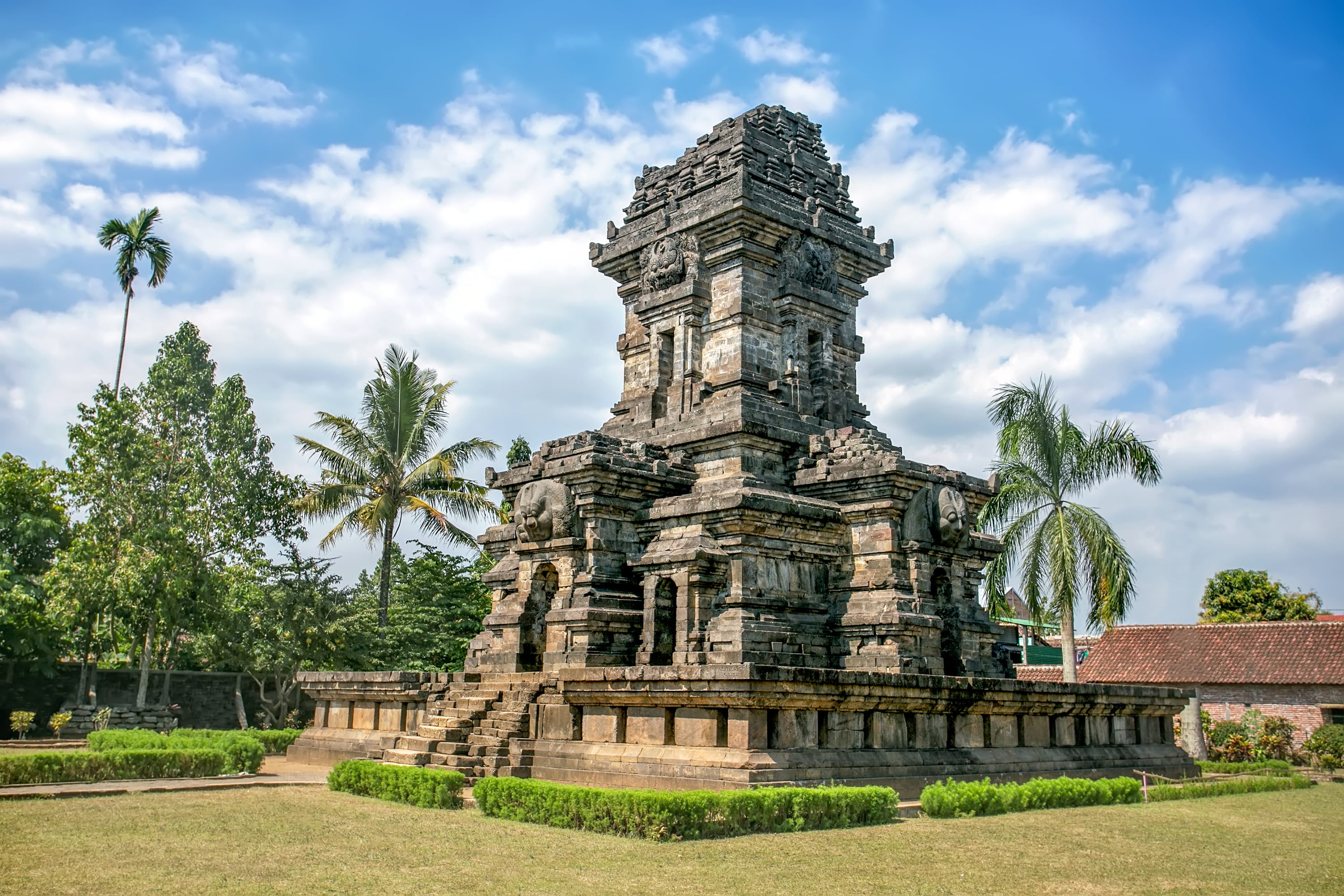 For the more adventurous, hire a guide here to take you on a demanding hike up the dormant volcano, Gunung Arjuna. Mt Bromo and Mt Penanjakan are 2.5 hours from Malang. The Tenggerese inhabiting this area are believed to be direct descendants from the Majapahit aristocracy. They hold the annual Kesodo festival, known as Yadnya Kasada, to thank the Almighty for a good harvest and to appease the god of Mt Bromo.
Get There
You can go to Malang by major airlines from Jakarta, Surabaya, Balikpapan or Bali. You can also reach Malang overland by bus, train or private car from Jakarta, Bandung, Yogyakarta or Surabaya.