Bromo Tengger Semeru National Park
The Land of Sand and Fire
Video by Merrwatson
Being the largest volcanic region in the province, Bromo Tengger Semeru National Park covers a massive area of 800 square km in the center of East Java. Visitors who have an eager interest in volcanic activities must come to the park and witness the smoke of ashes coming from Mount Semeru, an active volcano that rises 3,676 meters above sea level.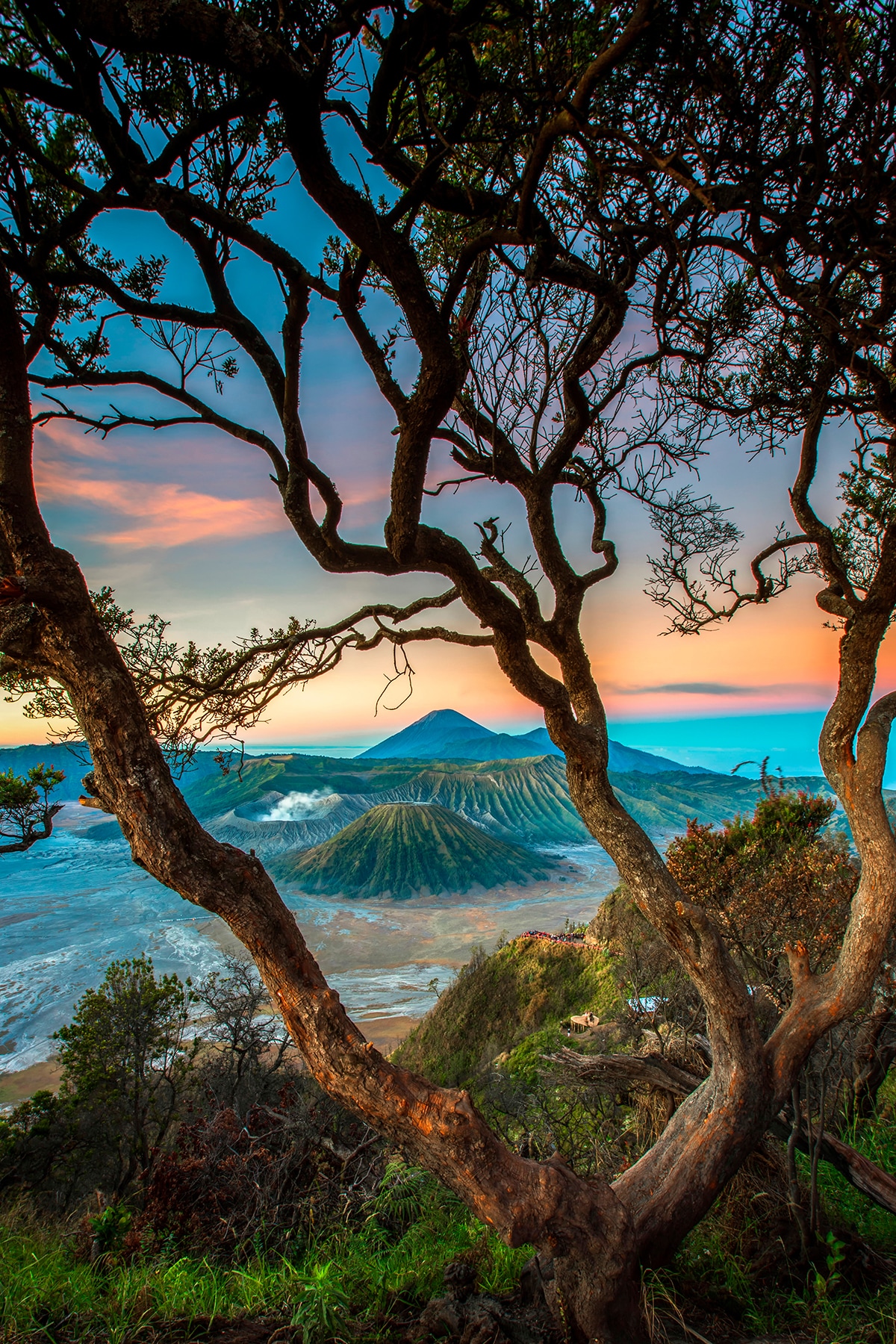 Bromo Tengger Semeru National Park is the only conservation area in Indonesia that has a 10 km sea of sand called Tengger, from which four new volcanic cones have emerged. Those volcanic cones are Mount Batok (2,470 m), Mount Kursi (2,581 m), Mount Watangan (2,661 m), and Mount Widodaren (2,650 m). However, Mount Bromo is still the only one that is active. Temperatures at the top of Mount Bromo range about 5-18 degrees Celsius. Heading south of the park is a rolling upland plateau divided by valleys and decorated with several scenic lakes reaching to the foot of Mount Semeru.
Get There
By Air
You can fly with Sriwijaya Air, which flies twice daily to Malang from Jakarta. There are also many flights from airlines such as Citilink and Batik Air that fly daily from Jakarta to Surabaya.
By Land
There are multiple ways to get into the park. Visitors can come from Probolinggo through the village of Ngadisari. They can also take the north east approach via Pasuruan through the village of Tosari. The third, which is a more difficult approach, is via Ngadas.
The Probolinggo approach is the easiest and by far the most popular route, especially if the visitors are traveling by public bus. Wonokitri is the closest and the easiest approach if you are coming by private vehicle from Surabaya (5 hours journey). Once you arrive at those villages, you have to rent 4×4 vehicles in order to get closer to Mount Bromo.
Most tour groups from Surabaya stay overnight at Tretes, where there are a number of hotels, as there are in Malang, which has the added advantage of having an airport. Alternatively, you can also contact a travel agency to arrange your trip.
Get Around
Many visitors choose to walk while they arrive at the park. There are clearly marked tracks across the sand sea that leads to the foot of Mount Bromo. Alternatively, you can rent a jeep or hire a horse from Cemoro Lawang to get around.
Attraction
Outdoor Activities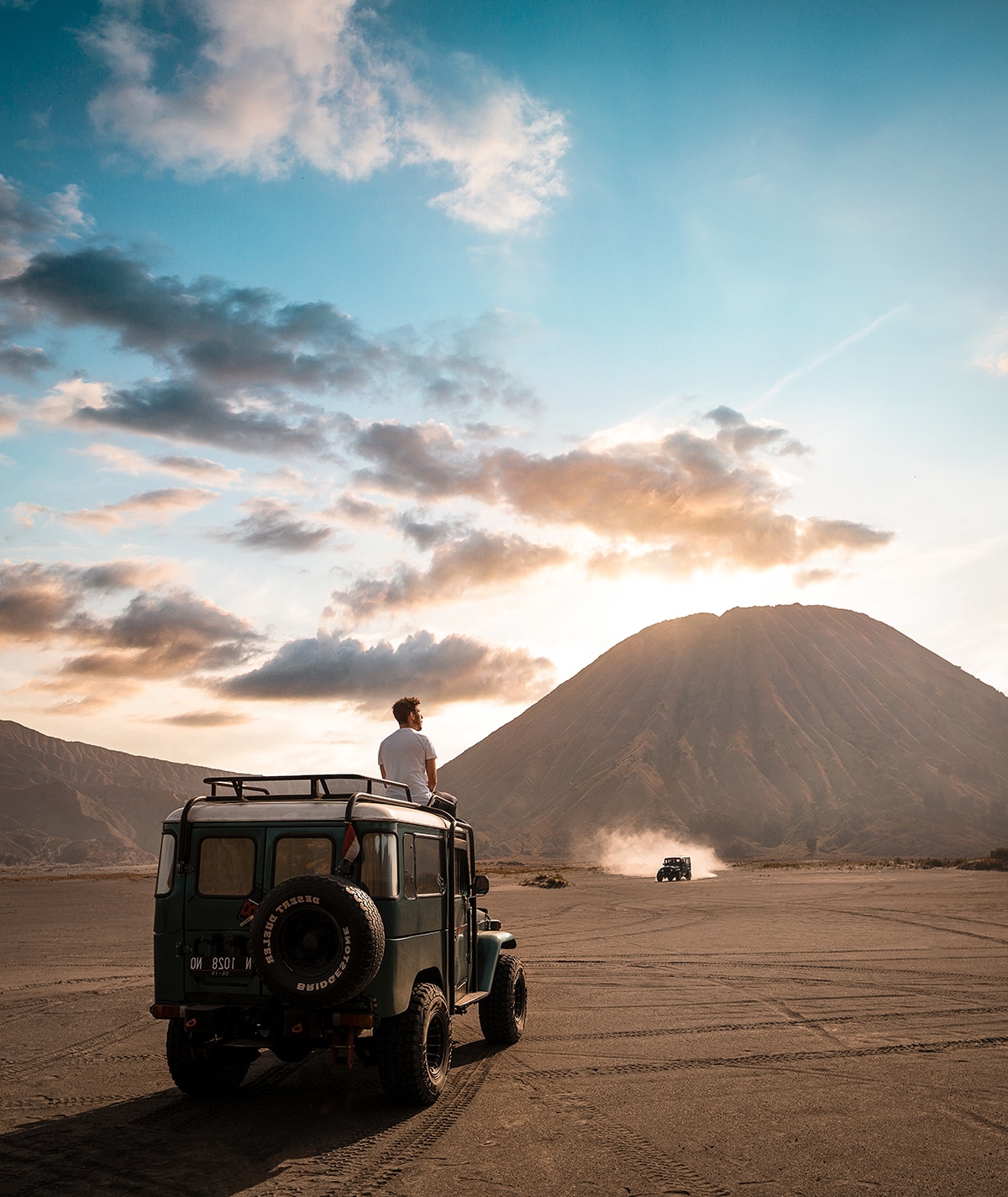 Image by furstset
Tengger sand sea with its 5.250 hectares area will make a perfect place to walk around or ride a horse and feel like a wild west cowboy. You can also hike to the top of Mount Bromo or, if you feel challenged enough, to the summit of Mount Semeru, which is the highest mountain in the land of Java. For other options, you can watch the beautiful sunrise from Ranu Kumbolo, where the sun will slowly emerge from the valley between the two hills something just like a fairytale. You can also visit the nearby waterfalls such as Madakaripura, Coban Sewu, Coban Pelangi, and Coban Jahe waterfalls.
Religious Tourism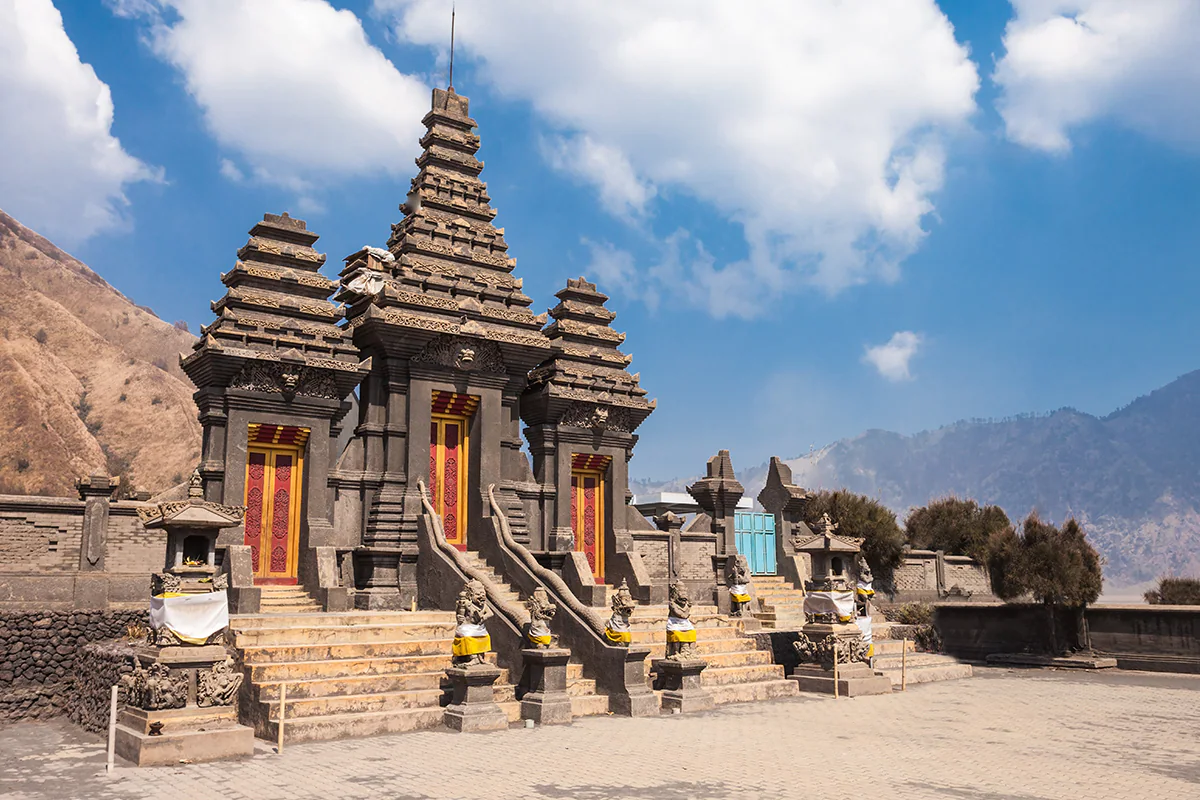 Most of Tengger natives embrace Hindu teachings as their religion. Therefore, there are a number of Hindu temples around Bromo Tengger Semeru National Park. You can visit Kidal Temple, Luhur Poten Temple, Mandara Giri Semeru Agung Temple, and Jago Temple to marvel at the historical magnificence.
Signature Experience
Besides all the natural wonders, Bromo Tengger Semeru National Park also has its own cultural charm. Ngadas, a serene village up on the slopes of Mt. Bromo, will be a fun thing to not be missed. Situated in the highlands only 6,5 KM away from the majestic Mt. Bromo, the average temperature is around 0 – 25 degrees Celsius, with cool to relatively cold refreshing air. The villagers, which mainly consist of Tengger natives, still practice the ancient rituals and ceremonies that are believed to bring order, good fortune, and prosperity.