Banyuwangi
Banyuwangi is the east-most city in Java, this is where the sun first rises in the morning throwing its welcoming rays over Java. This lush green island is densely populated. Banyuwangi Regency extends over an area of 5,800 square km, comprising the southern beaches brushed by the Indian Ocean, to the impressive Mt Raung that stands at 3,282 meters and Mt Merapi at 2,800 meters above sea level.
Eastern Haven
Mountain climbers can hike up from Banyuwangi to the stunning Ijen Crater and be amazed by its legendary blue flames that spring out among the yellow sulphurous rocks, which are cut and gathered manually by traditional miners. However, if you are planning to witness the magnificence of the blue fire, it is advised to not carry or wear any silver jewellery as the high amount of sulphur is going to tarnish it.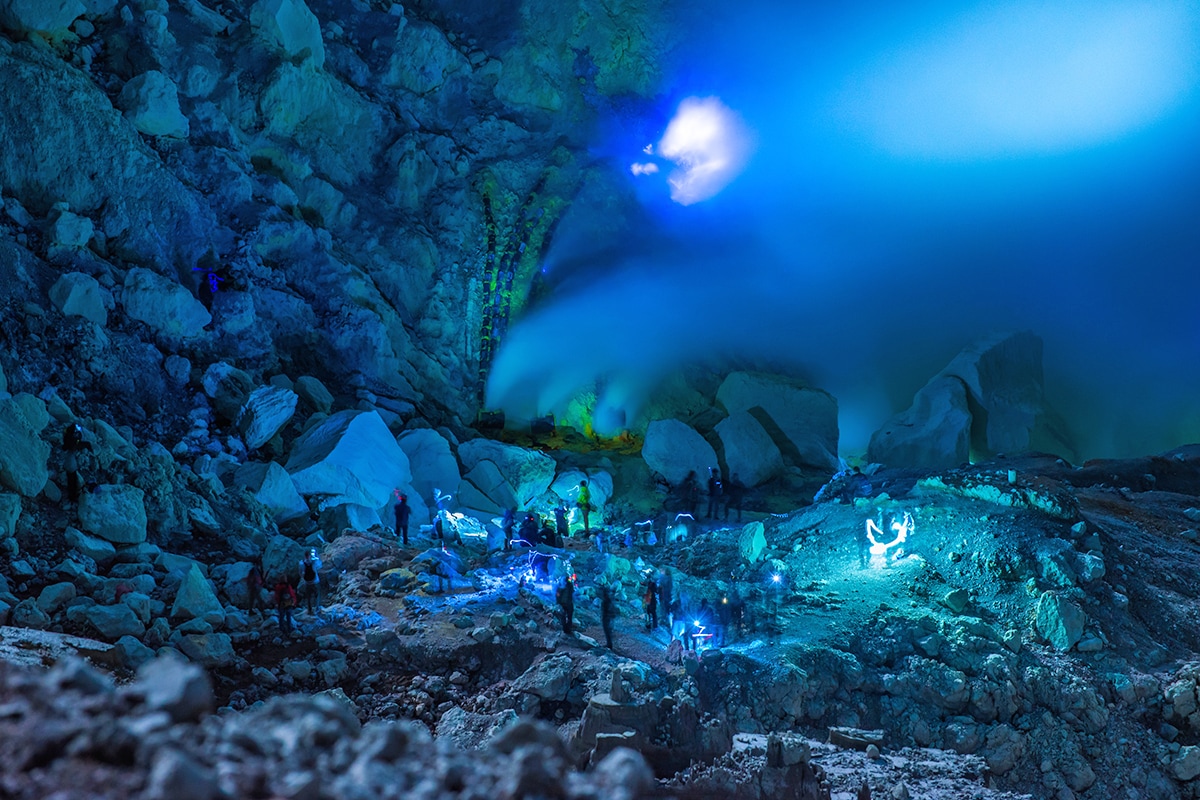 Not only famous for its blue fire, but Banyuwangi is also internationally known as the destination that has many perfect spots for surfing. Plengkung Beach in Banyuwangi is considered to have the second-best waves for surfing after Hawaii!
The beach that is famous with the name "G-Land" has a roll of waves with an average of seven rows, hence the title it has been given: "The Seven Giant Waves Wonder".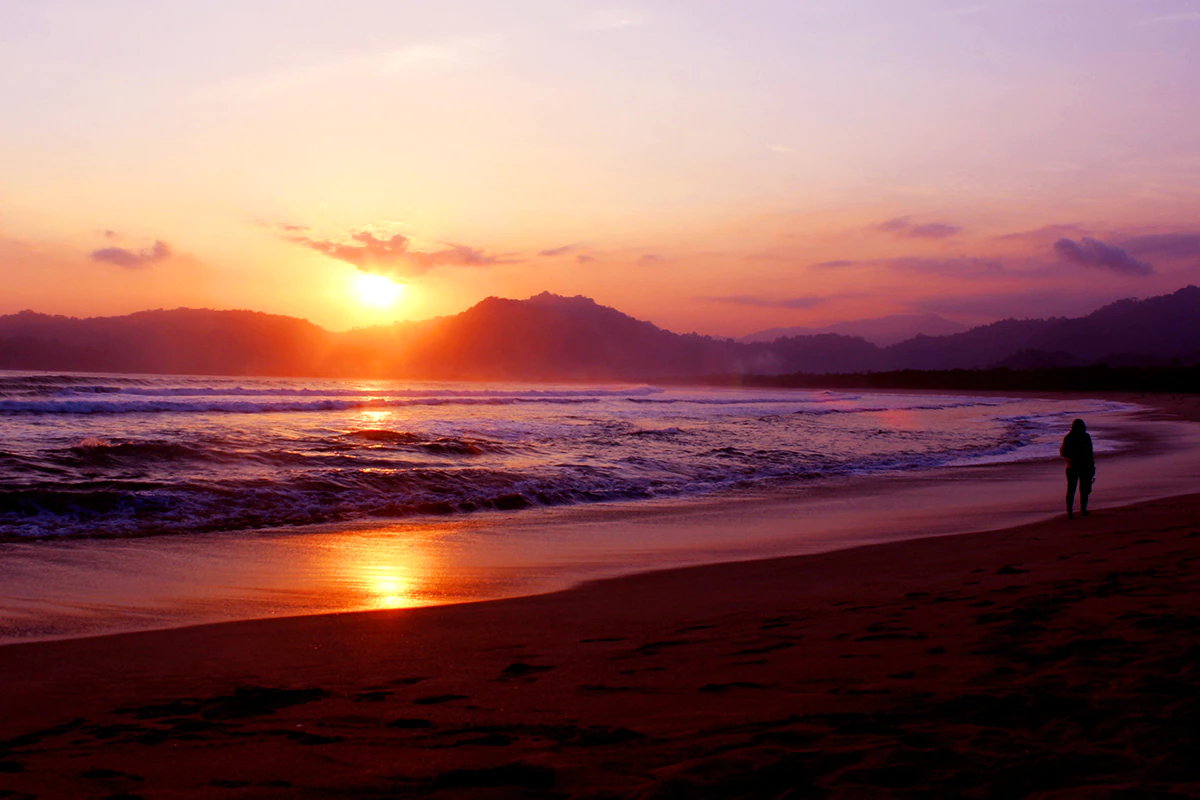 Red Beach or "Pantai Merah" is the best alternative for those who are still beginners and looking for a less risky experience of surfing. In comparison to Plengkung Beach, Red Beach has almost no coral reefs along the beach line. Moreover, Red Beach has stunning views of sunsets that attract many international visitors and leaves them in awe!
Are you looking for an extreme challenge? Make your way through the waterway onto Tabuhan Island, which is located between Java Island and Bali Island, 20 kilometers away from the town of Banyuwangi. Different from other beaches, Tabuhan Island delivers an excitingly adventurous sensation of kite-surfing and wind-surfing.
How to Get Here
By Air
Indonesia's second-largest city, Surabaya is connected directly from abroad by a number of international airlines. You can then connect through Garuda Indonesia or Lion Air flights from Surabaya to Banyuwangi Blimbingsari Airport. There are also daily flights from Bali to Banyuwangi.
By Land
The city of Banyuwangi is located around 239 km east of Surabaya, the capital of the province of East Java. You can travel from Surabaya to Banyuwangi by car or by train. You can also travel by car from any other large city in East Java to Banyuwangi.
By Water
If you wish to travel overland from Bali, catch the ferry at Gilimanuk port, on the western tip of Bali which sails to the port of Ketapang at Banyuwangi.
How to Get Around
It is best to rent a car at the airport or through your hotel/travel agent to explore the attractions around Banyuwangi. Make sure to have a sturdy and comfortable vehicle especially when you plan to visit the mountainous regions or the savannah, even though the roads are well constructed.
Attraction
Nature Adventure
The town of Banyuwangi is the gateway to your explorations to watch wild animals roam freely in the reserve of Alas Purwo National Park, the oldest conservation area on Java Island. You can also go trekking through the savannah of Baluran National Park, where you can see the large Java water buffaloes called "banteng", small Java mouse-deer known as "kancil", peacocks, eagles, macaques, and also many other wild animals.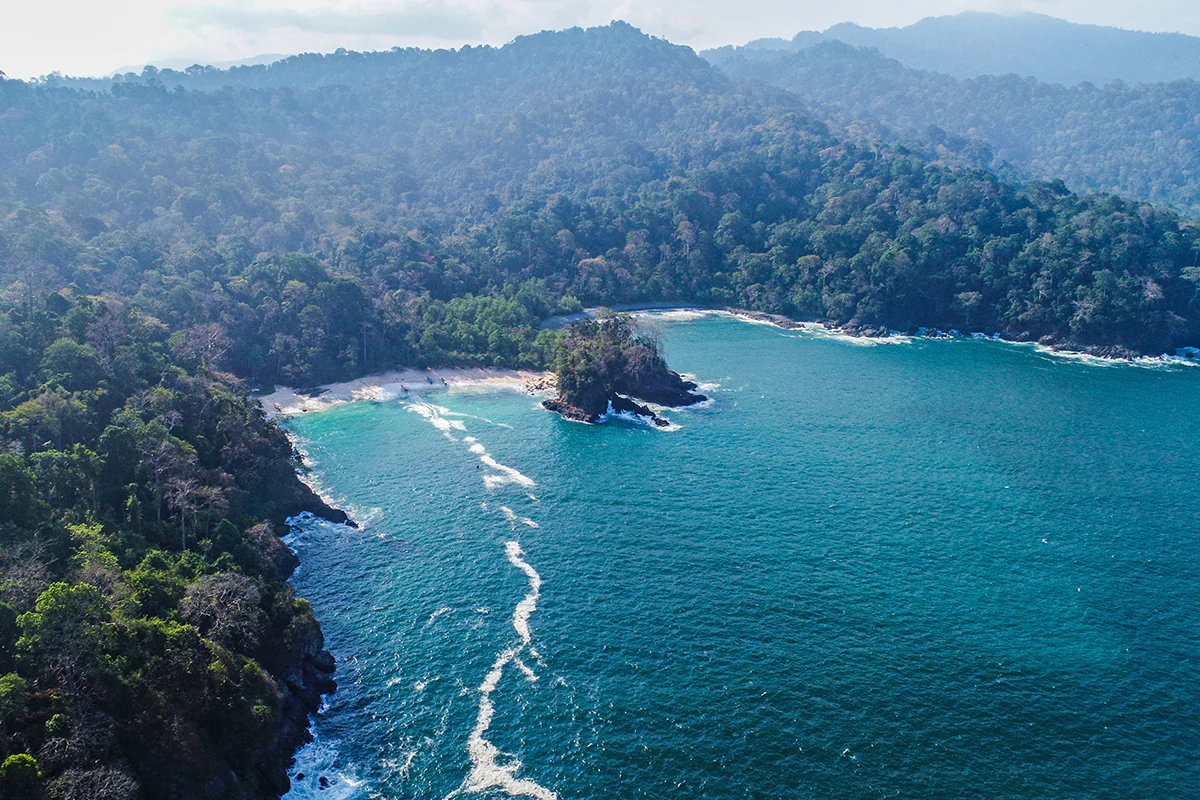 Are you looking for a unique spot? Green Bay or Sarongan Pesanggaran will astound you with its waters, which are green on the shores and turn to blue, as the water flows further away from the beach line. Its white sands and tropical atmosphere will give a similar feeling to Bali or Lombok.
Last but not least, you can travel to Sukamade Beach where turtles come to hatch their eggs. While on your way from Banyuwangi, you can also experience a true sensation of jungle exploration on the challenging wilderness of Meru Betiri National Park.
There, one can see, macaques, peacocks and other endemic species of birds. If you are planning to visit this National Park, make sure to do the best you can in participating in sustainable tourism efforts by avoiding littering and respecting the local community.
Culture
You can visit Blambangan Park, the landmark of the Banyuwangi Regency. Every night, you will be entertained by a bunch of cultural shows in a program held by the Banyuwangi Tourism Office named "Banyuwangi Culture Everyday". Besides being a tourist attraction, this event is intended to appreciate the talents and hobbies of Banyuwangi's young artists and also to preserve the Banyuwangi culture.
Culinary
There are four authentic cuisines of Banyuwangi that you should taste while you are there. Tempong Riceconsists of steamed white rice served with steamed vegetables and raw condiment. It is perfect for those who love spicy food. If you're looking for a distinctive breakfast meal in Banyuwangi, then a plate of Nasi Cawuk is all you need. This meal consists of white rice, savoury grated coconut, and grilled corn. Nasi Cawukis also topped with lemongrass sauce and steamed clover. You can choose between a boiled egg or steamed fish as the side dishes. The taste is very comforting!