Majalengka
The brand new West Java International Airport (BIJB) in the Kertajati regency has opened up the magical beauty of West Java to the world. To date, international flights could land only at the  Husein Sstranegara Airport in Bandung, which was formerly a military airbase.
But with the opening of the Kertajati  International airport at the eastern part of the province, West Java is today much easier accessible for tourists to visit its nearby attractions, among which the  former Cirebon city, famed for its eye-catching batiks and Sultan palaces, and further up the historic of Linggarjati and the natural beauty of the province.
Situated about 70KM east of Bandung, capital city of West Java Province, the regency of Majalengka,  that has so far been a hidden gem, is today well on its way to become the new gateway to the wonders of West Java and is ready to unveil its diverse fascinating wonders.
Majalengka stretches from the flatlands of Java's northern coastal region, to the mystical mountains of East Parahyangan in the south, making this region rich in fascinating natural attractions. On its eastern side, there is Mount Ciremai National Park which boasts the highest summit in West Java.
Here are among the many attractions to enjoy in the regency of Majalengka as soon as you disembark from your plane:
1 | Instagrammable Cipasung Tea Plantation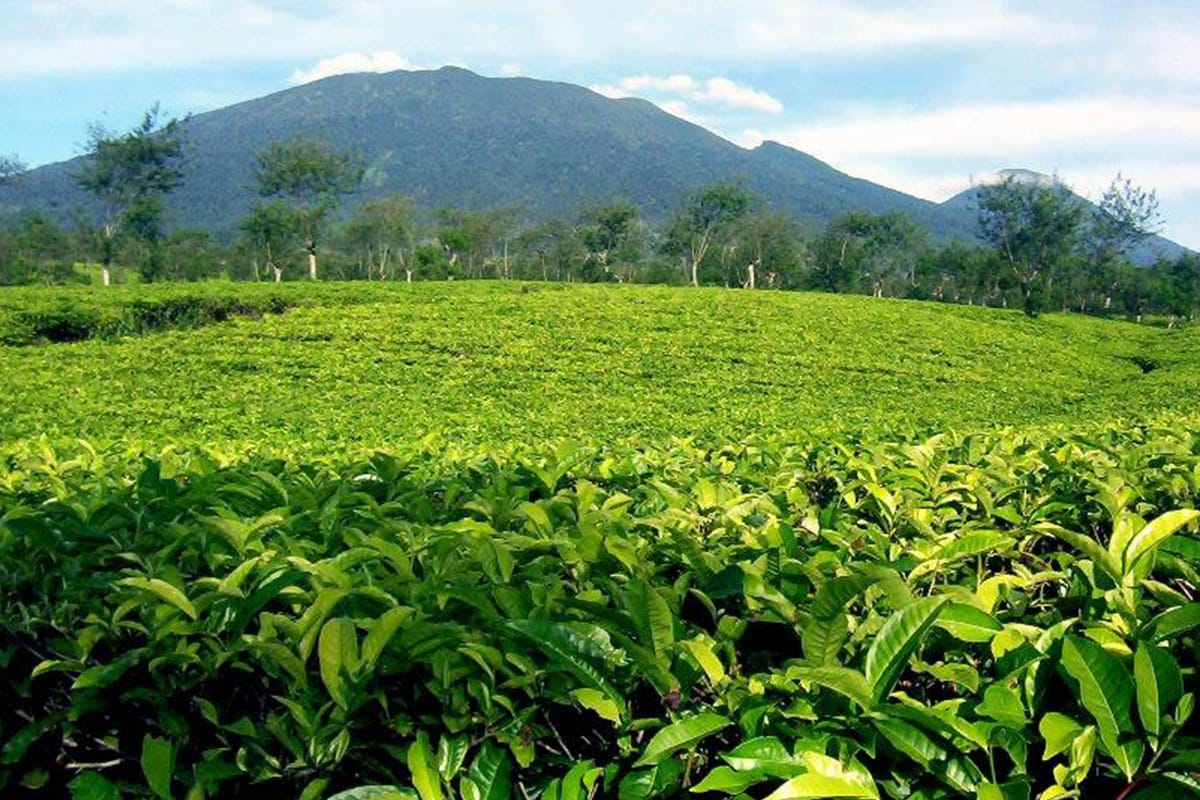 Image source: https://www.libmagz.com
After many pictures of its beauty had gone viral in social media, the Cipasung Tea plantation quickly rose to become a favorite leisure spot for locals.  While, for those who love taking selfies or go on a photo hunt, this place is indeed one of the best 'instagrammable' spots that you can find. A beautiful vista of lush green valleys stretch as far as the eyes can see, while the cool refreshing air and relaxing ambience will free you from all stress of daily city life.
Cipasung Tea Plantation is located at CIpasung Village, Lemah Sugih Sub-District, Majalengka, right at the border with the Ciamis Regency.
2 | Telaga Herang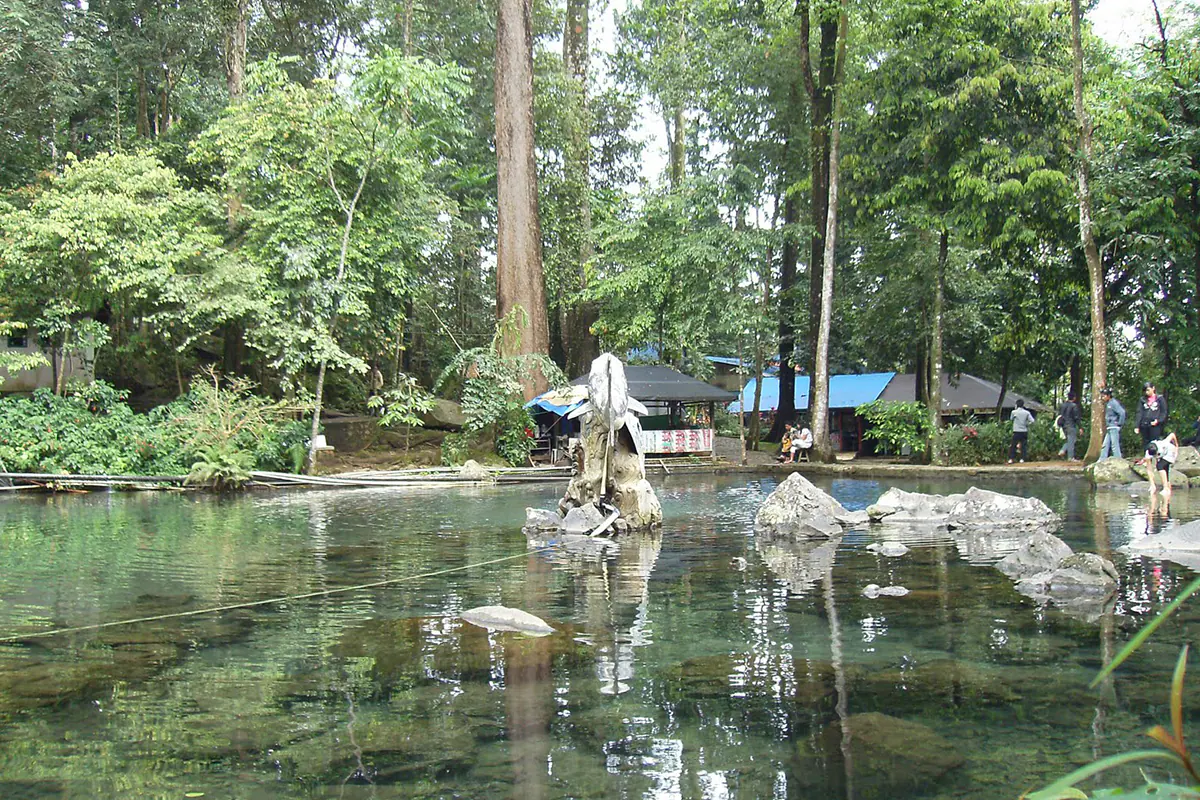 Image source:https://www.triptrus.com
In Sundanese Language, Talaga Herang simply means "The Clear Lake" and it is definitely lives up to its name. Aside from its crystal clear water, the lake is also home to plenty of fish which can be seen with a naked eye.  Here It is prohibited to catch the fish,  and for that reason they remain absolutely protected. Those who wish to explore the lake can take the "Duck pedal boat".  Moreover, its crystal clear water, complemented with cool refreshing air, and magnificent open vista, will make you forget the hustle and bustle of modern daily life.
3 | Jembar Waterpark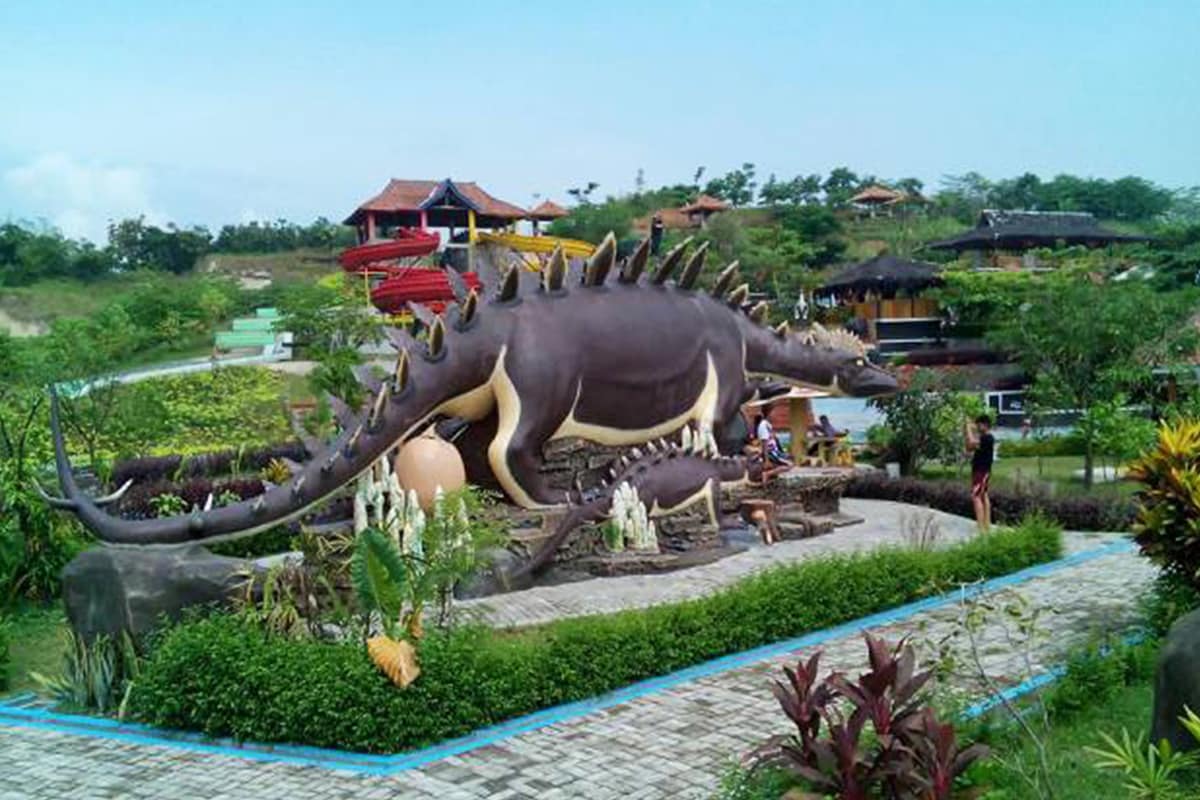 Image source: https://www.jejakpiknik.com
Looking for something that the whole family can enjoy?  Jembar Park is where you want to be. Opened in 2012, this is the largest swimming pool and water theme park in the regency. The theme of the Dinosaurs taken throughout the park  make this definitely a unique  park  , which will  no doubt attract kids. Here, you can enjoy a relaxation pool or have fun in the 7 meters waterboom and waterslide ride.
Jembar Waterpark is located at the Ranji Wetan Village, Kasokandel Sub district, Majalengka Regency.
4 | Paragliding and Hanggliding from Mount Panten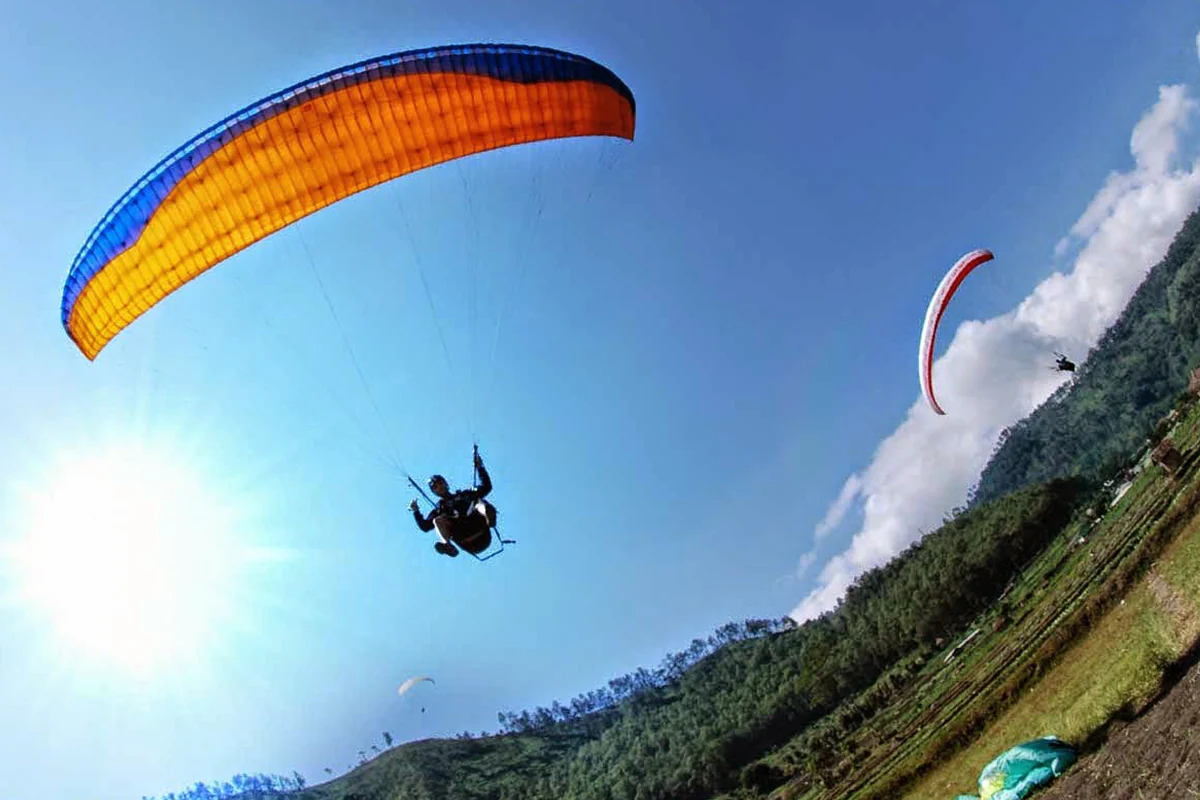 Image source: https://paralayangmajalengka.com
For those who love gliding freely through the sky, Majalengka has Mount Panten which is an excellent spot for paragliding. Here, you can enjoy the sensation of flying over green plantations and rice fields and swathes of amazing landscape viewed from 300 meters above sea level. Paragliding is not the only sport to enjoy here, since this is also the spot for hang gliding. The management offers various packages for both paragliding and hang gliding including a tandem with a professional, so those who have never even ventured to glide through the air may also enjoy this exciting sport.
5 | Cipeutuey Waterfall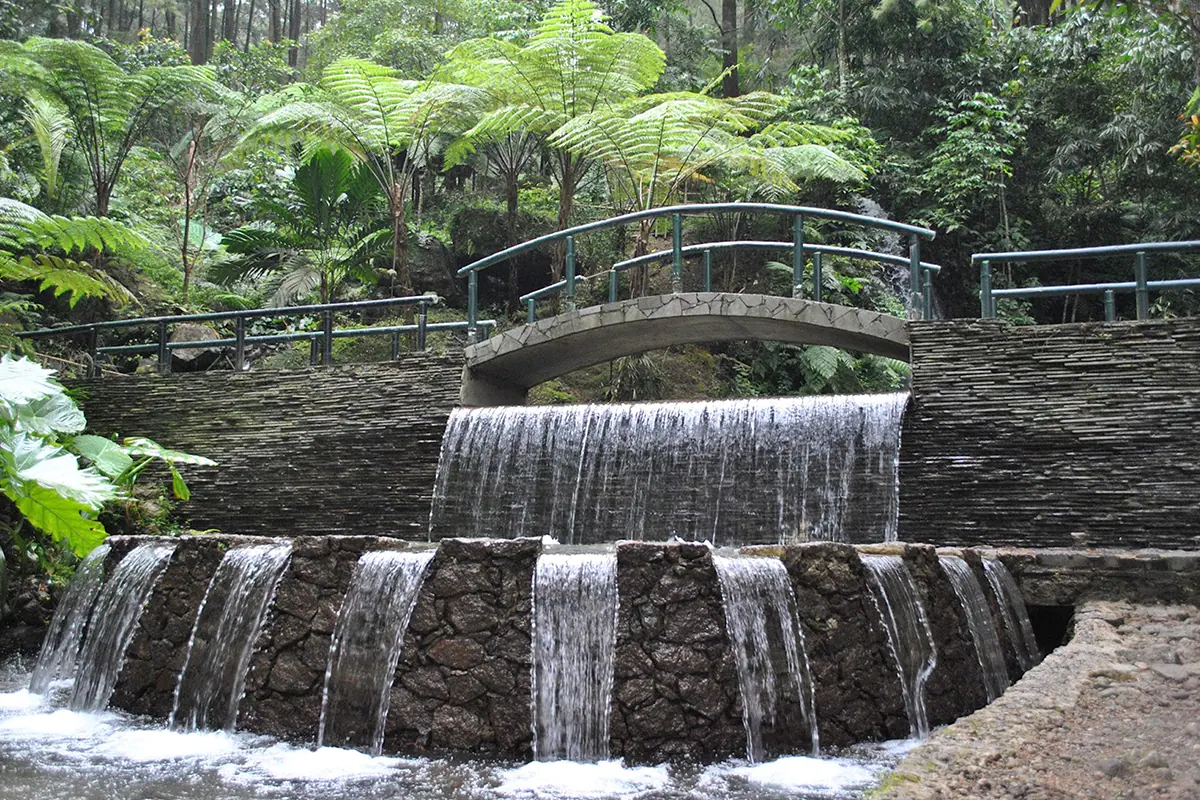 Image source: http://cirebon24.com
Located about 24km east from the heart of Majalengka, the Cipeutuey Waterfall is a popular retreat for locals. Situated within a Conservation Forest, here not only will you be pampered with the fresh splashes of water and cool relaxing breeze, but you can also observe varieties of beautiful colored orchids. Curug Cipeuteuy is also home to the Java Eagle, taken for logo of the Asian Para Games 2018, and an array of other unique flowers and animals. For those who love being to get close and personal to nature, this is definitely the destination not to be missed.
6 | Buana Marga Dinosaurs Park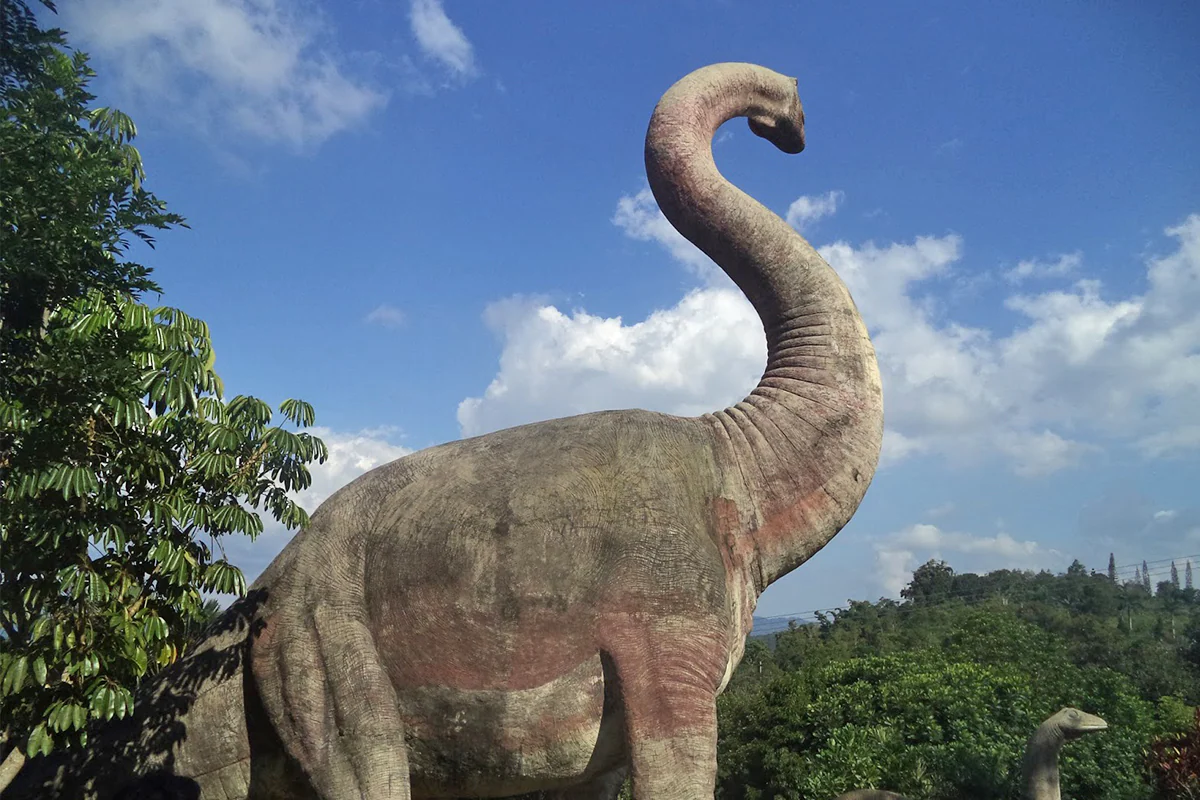 Image source: http://ngabolangngabolang.blogspot.com
A favorite destination for kids and those who love the prehistoric beasts, Buana Marga Dinosaurs Park is a place dedicated to Dinosaurs with its abundance collection of Dinosaur replicas. The 25 hectares park is also closely located near a tea plantation, camping ground, motocross circuit, and villas, making this a perfect place to spend your leisure time.
BuanaMarga Dinosaurs Park is located at Lemah Outih Village, Lemah Sugih Sub-Distrit, Majalengka Regency.
7 | Wanawisata Cadas Gantung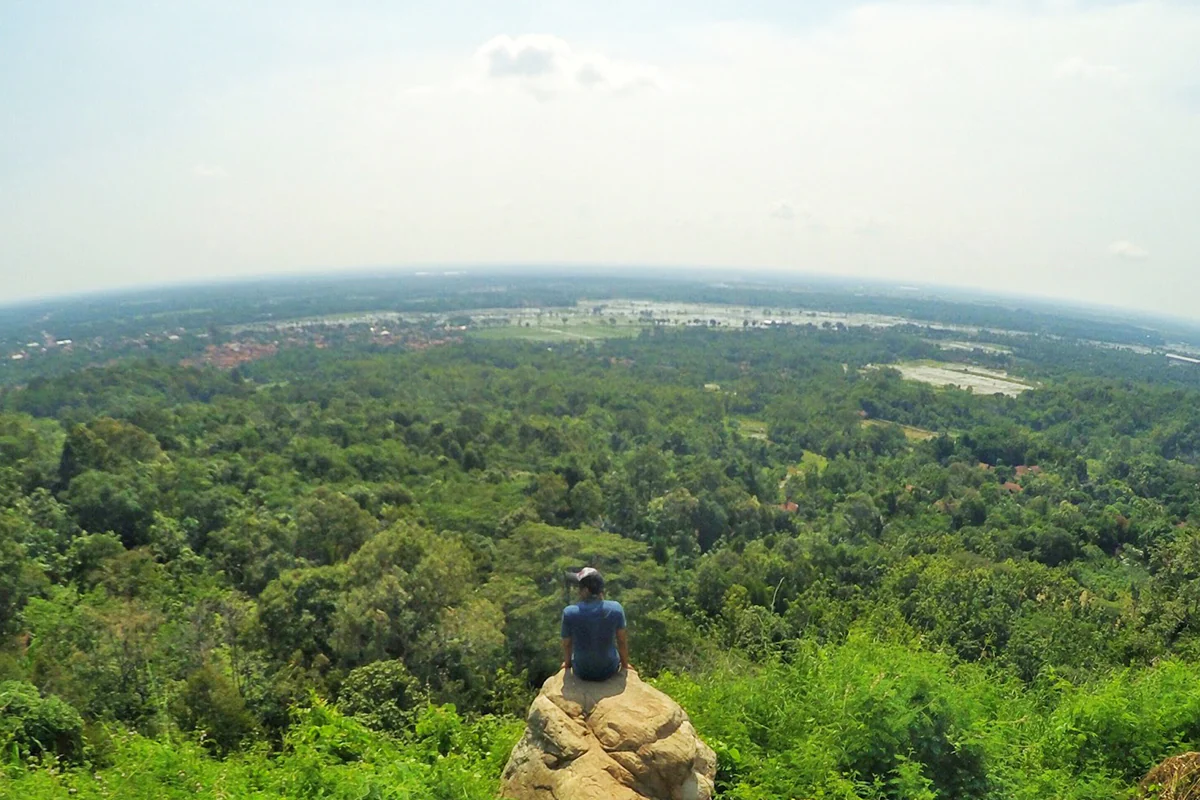 Image source: http://ngabolangngabolang.blogspot.com
If Bandung has the TebingKeraton it boasts of, the Majalengka has a similar attraction  called Wanawisata Cadas Gantung. Aside from being a vantage point to breathe in the fascinating beauty of nature, here you can also go hiking, trekking, camping, and have a full experience surrounded by the beauty of nature.   But, if you plan to hike your way up to conquer the peak of Cadas Gantung, you need to be fully prepared both physically and  in terms of gear and equipment.
8 | The Shrine of King Siliwangi of the Padjadjaran Kingdom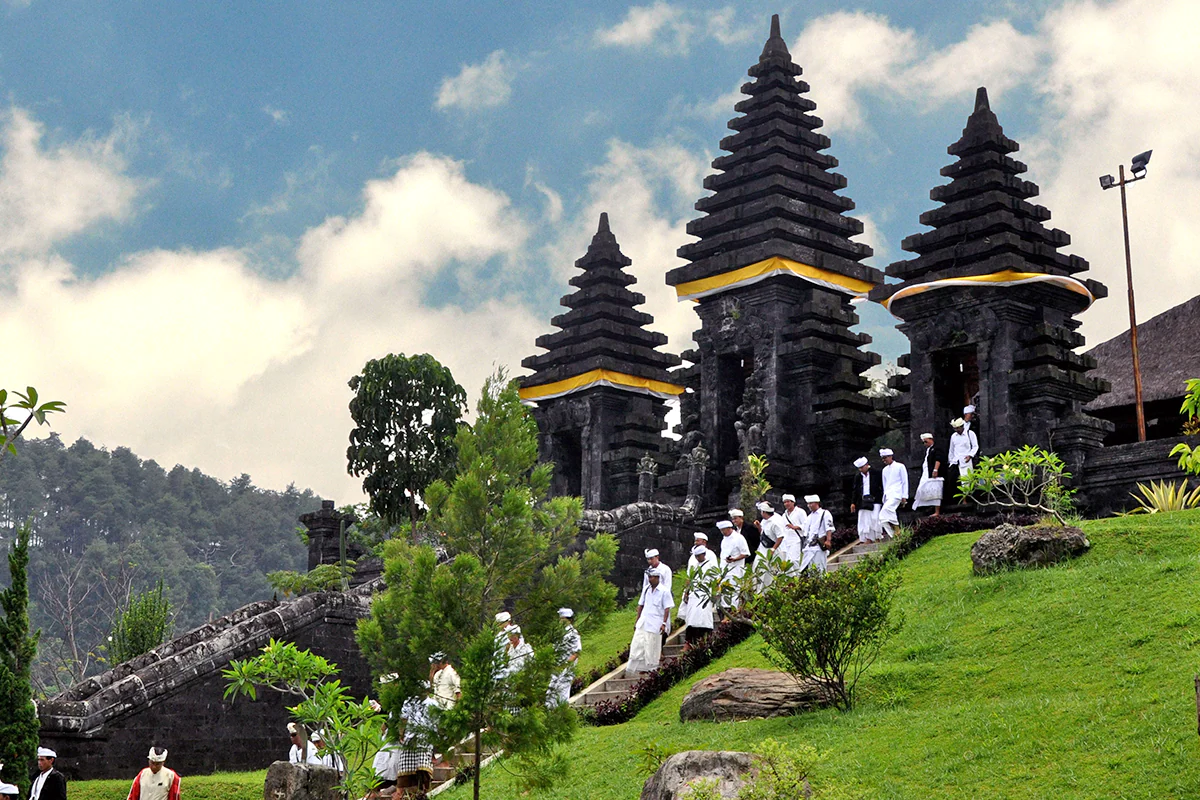 Image source:  https://pleisbilongtumi.files.wordpress.com
Aside from natural attractions and theme parks, Majalengka also has a unique cultural attraction which is the legacy of the Padjadjaran Kingdom that once ruled over West Java. At Pajajar Village in Rajagaluh sub district, there is a shrine devoted to King Siliwangi who is believed to be the resting place of the great king before he mystically disappeared or what is locally known as "moksa". Here, one will also be greeted with hundreds of monkeys that are believed to be the natural guards of the shrine.
9 | Panyaweuyan Argapura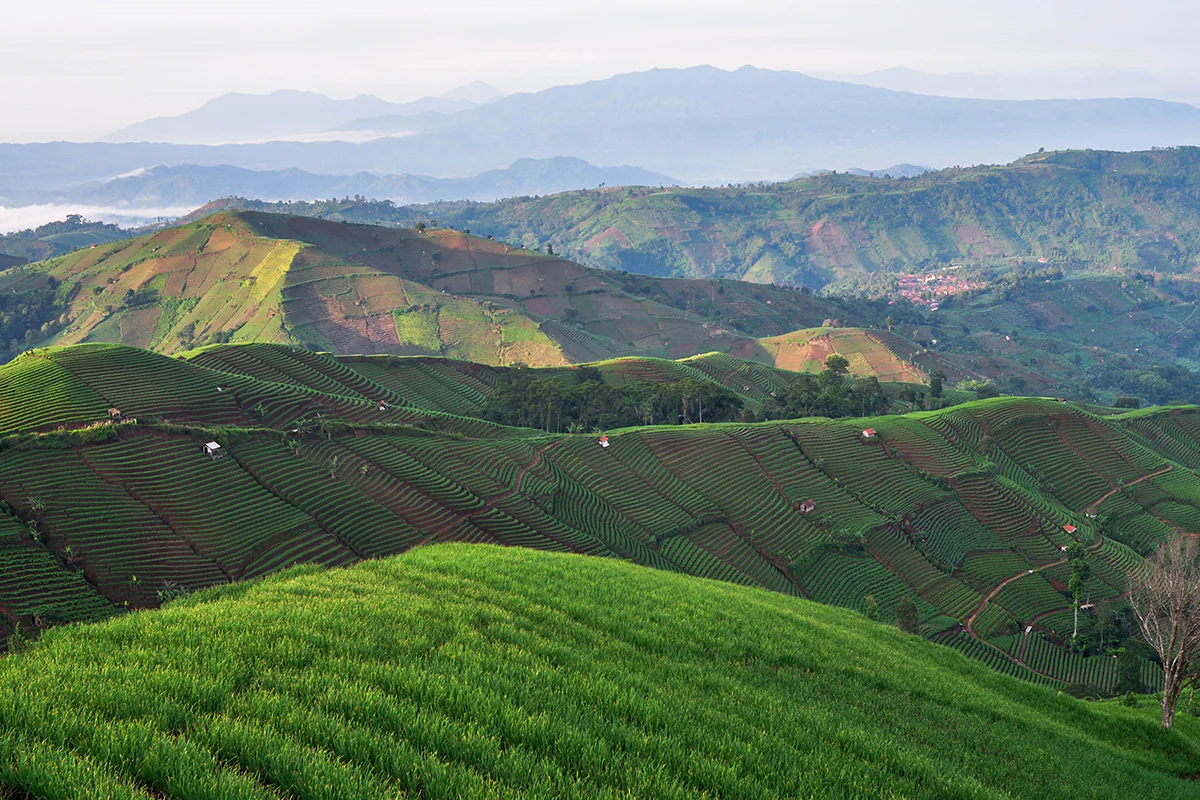 Image source:http://catatanruslan.com
Cascading rice paddies decorate the hills stretching as far as the eye can see, this incredible panorama awaits at the Panyaweuyan Argapura. A heaven for nature photographers and simply a sight for the eyes that are too sore with busy city scenes, this is a place where nature paints one of its finest artworks. The best time to visit Argapura is early in the morning since you will be presented with a spectacular sunrise emerging through the mist on the horizon.
10 | Muara Jaya Waterfall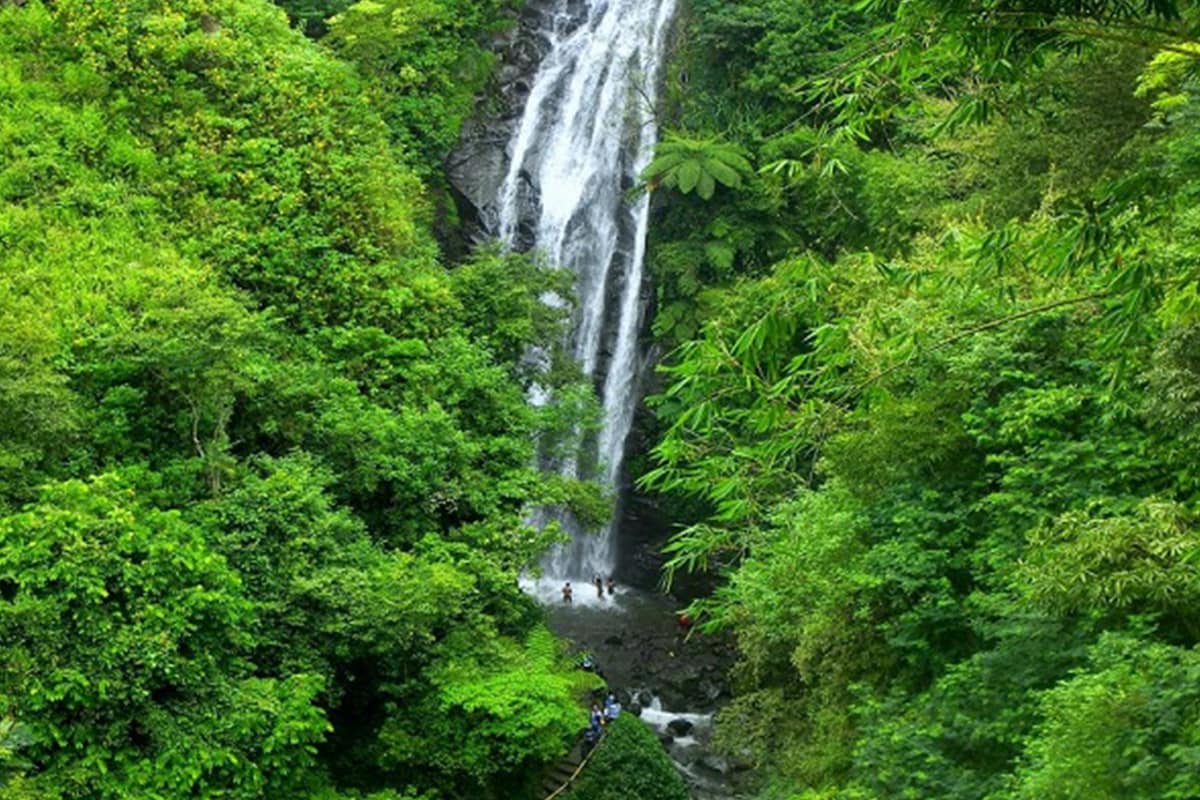 Image source:http://cirebon.biz
Another great spot where you experience nature at its finest is at Muara Jaya Waterfall. The sound of the gurgling falls accompanied by the sheer serene ambience of the place will put your mind at ease. Around the fall, you will see plantations and vegetable fields. Curug Muara Jaya is situated about 25Km from downtown Majalengka.
Image Source of Header Banner:  https://steemit.com