Mount Halimun
Halimun is a Sundanese Language translated as "mist". The higher part of Mount Halimun, which resides in the north area, is almost always clouded by mist with a soaring elevation of 1,929 meters. traveling to this highlands will give you a chance to inhale the refreshing cool air and soothes your eyes with sprawling fertile greeneries.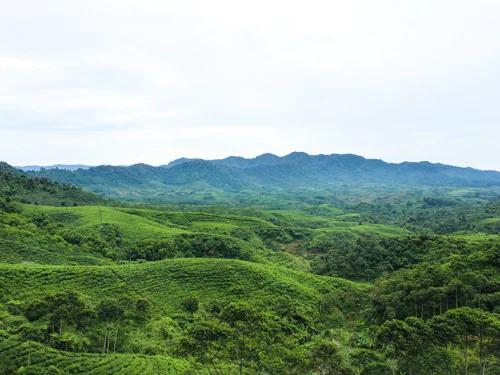 Photo by Fatahilaharis
The mountain lies within the borders of Mount Halimun Salak National Park, a 400 km square conservation area in the West Java province, stretching through three regions of Bogor-Lebak-Sukabumi. Established in 1992, it has been a secured habitat for the endangered West Java gibbons and the Javanese lutung.
For safety precautions, climbing the mountains are currently strictly prohibited. But don't worry, because there are still plenty more outdoor activities to enjoy with friends and families. The Canopy Trail is one of the most anticipated experience. It is a walk through a 125 meter canopy bridge 30 meter above the ground, supported by 7 large trees. The bridge can only support five people on each trip, and it is not recommended to take the trail trip during the rain. 
Jungle trekking is also a main event for those who appreciates nature's bliss. Hire an experienced guide to make your journey even more memorable. You can also learn many new things from the forest.
Cimacan Waterfall is also a great place to hang around. It's cool, fresh and definitely makes an amazing holiday photo background. Don't forget to pack extra clothings if you plan to visit here. The small lake underneath is alluring to play in.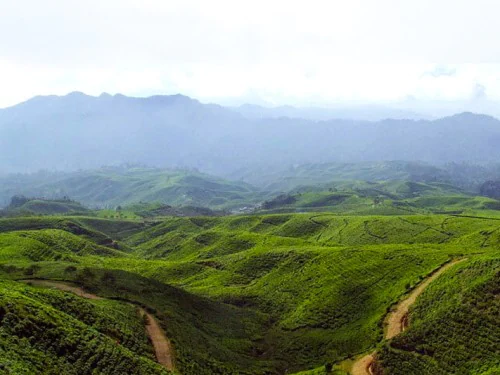 Photo by wisatahalimun.co.id
Experience an easy breezy tea walk through enchanting Nirmala Tea Plantation with a dash of lovely rose gardens. Sip into some fine quality tea and take a moment to absorb all the peaceful ambiance surrounding you. This is where you can caught the sight of graceful eagles flying over. You also don't want to miss the night adventures, of seeking the fosforus mushroom that glows in the dark, just fascinating!
Get There
From Jakarta, drive with through Jagorawi Toll Road. Take exit at Ciawi then head towards Sukabumi to Parung Kuda. Take a right turn at Parung Kuda Train Station and continue to Kabandungan (the office of Mount Halimun Salak National Park). From there, you can proceed to Cikaniki post (or drive on towards Citalahab to find homestays).
It normally takes around 3-5 hours for the whole trip. It is also suggested that you drive a 4-wheeled vehicle to explore the undulating terrains.
If you opt to ride the public transports, pick the route of Jakarta-Sukabumi from nearest bus terminal. Hop off at Parung Kuda and continue on to take the public L300 minibus that will takes you to to Kabandungan city hall, then ride the public Elf minivan heading to Citalahab tea plantation. When you can't find the elf, you can rent the local ojek (motorbike taxi) or charter a private local cars.
Get Around
The scenic ground is best to enjoy on foot. When you need to go further inside the National Park, you can always consult the rangers for local transportations.
Where to Stay
There are generally three options for accommodation in the area. The first one is an established facility build in Cikaniki Research Station. It is currently occupied by researchers from around the world who are doing their studies in the conservation nature of the National Park. But, you can try asking the park's authorities for a room vacancy during your planned trip.
The second option is to live among the local in a guest house or homestays around Citalahab. The guest house is a basic house with 5 rooms and located among the local residentials. On the other hand, homestays is a more intimate experience as you will stay in the homes of the people living in the National Park's area.
Both guest house and homestays have a varied room charge according to each family who manages the property. Both also have the advantage of experiencing daily local living. You can asks for some genuine village cooking service at your personal expenses in exchange for their culinary skills. 
Last but not least is the camping grounds, which are segmented into several blocks. Some of them are Citalahab Camping Block and Mount Bunder Camping Block. If you are looking for a kids friendly camping ground, then Cangkuang Camping Block is the perfect suit due to its proximity to Eco Tourism center. Let's do some fun exploring shall we!
Main Image by Fakhri Anindita