Sanur
The waters of Sanur are protected by a long string of offshore reefs, creating large, warm shallow, safe lagoons that are perfectly clear and excellent for swimming, snorkeling and a whole array of water sports. Surfers will be pleased to know that the reefs around Sanur produce some of the best waves in the world in the right conditions although they can be very shallow at low tide. But there are more consistent waves beyond the reefs good for surfing.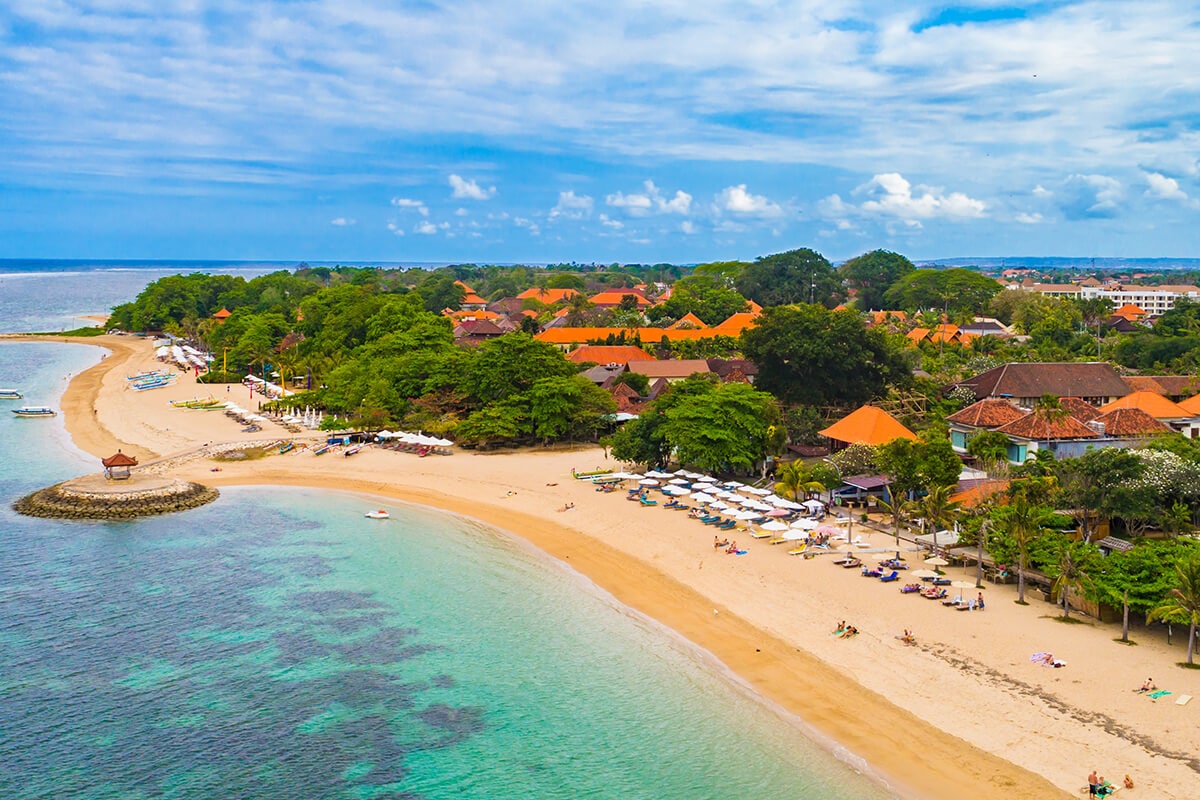 Sanur is also the launching pad for visitors who want to dive and explore the splendors of the nearby island of Nusa Lembongan. Nusa Lembongan is approximately 8 square km in size, and is one of three neighbouring islands, the others being much the larger Nusa Penida and tiny Nusa Ceningan.
Many areas around the island are good for diving and snorkeling, with abundant marine life and healthy corals. Surfing can get a bit crowded, but the waves are good. There are several white sand beaches away from the main centers which are virtually never crowded.
As a place where tourism first flourished in Bali, Sanur has some of Balis' historic hotels. There are a lot of restaurants and cafes along the coastline. For budget meals you may want to try the Pasar Malam (Night Market) at the northern end of Jalan Danau Tamblingan where it meets Jalan Pungutan.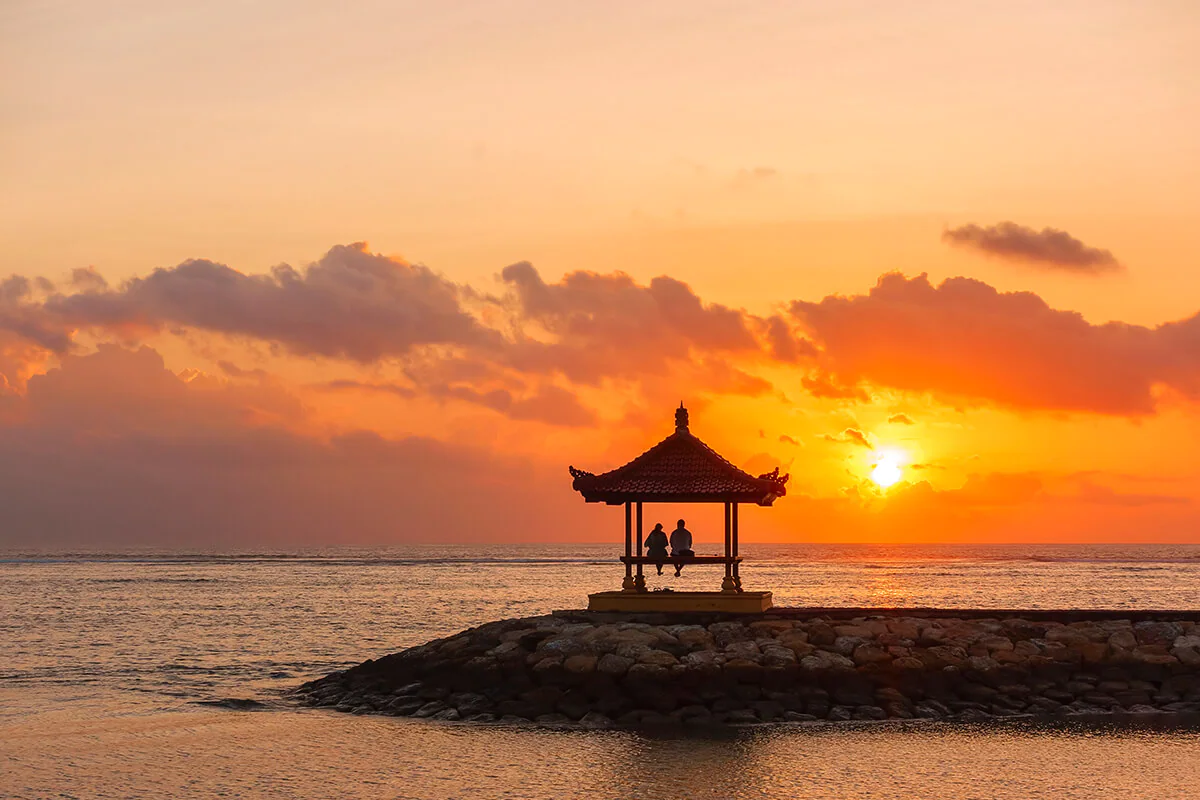 Sanur's splendid paved beachfront cycle-path stretches some 5 km from Jalan Mertasari area in south Sanur, north to the main beach at Jalan Hangtuah. This makes for a lovely scenic bike ride, especially in the early morning. The more active could try one or more of the many watersports on offer at Sanur Beach. Try kitesurfing, windsurfing, wakeboarding, surfing or paragliding.
For those less active, hire a banana boat and hit the calm waters. The surf here is not great by Bali standard but there are reasonable breaks about 1 km offshore during the northwest wind season (about October-March). In that period you will have no problem locating the breaks-just follow the locals. Boards can be rented on the beach for Rp 100,000.
For one of a kind experience, you should try the Sea Walker. A safe and exciting underwater adventure Sea Walker is a unique diving system, that provides an opportunity to observe the underwater world to a depth of 15 feet without certification, and without getting your hair wet. Participants actually walk along the bottom of the sea, rather than swim while numerous exotic fish and sea life are found all around.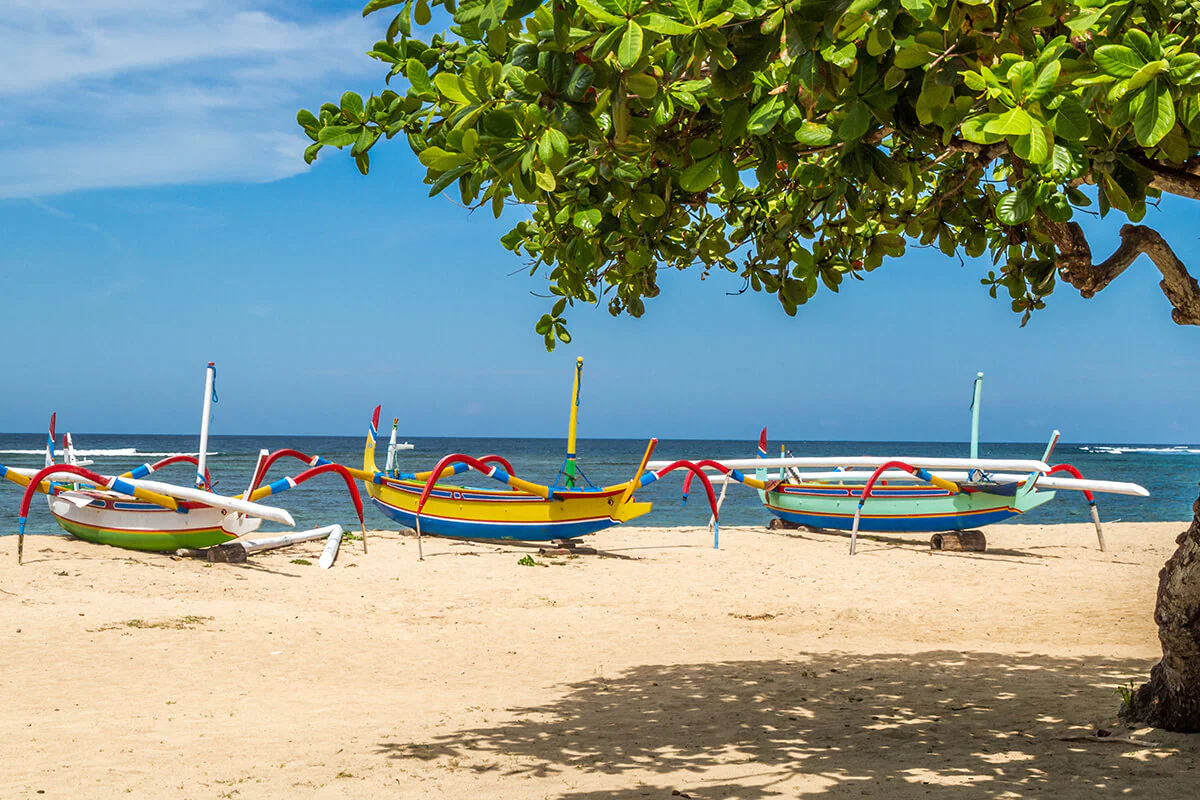 Get Around
Jalan Danau Tamblingan, the main street in Sanur, has a number of outlets for car, motorbike and bicycle rental. A large number of metered taxis patrol the streets looking for passengers. Local bemos run with some regularity up and down both Jalan Danau Tamblingan and Jalan Danau Poso. Sanur is also a great place to walk. Distances are not far, the streets are relatively quiet, and there is a splendid, paved beachfront path which runs the whole length of the district.
Get There
Located within the vicinity of Denpasar, the capital of Bali, Sanur is a 20 minute taxi ride from the Ngurah Rai International Airport. There are plenty of metered taxis all over the island that will be keen to take you to Sanur. This is one of the more straightforward areas of Bali to find as the main Jalan Bypass Ngurah Rai is the western boundary of Sanur.
There are many well signposted exit points from this main road into the heart of Sanur. Allow about 30 minutes driving time from Kuta or Legian, about 45 minutes from Seminyak or Ubud and 15 minutes from Downtown Denpasar.
Sanur is also well serviced by shuttle buses and bemos from the north and south and also from Denpasar's Tegal terminal. The bus company Perama has its Sanur office in Jalan Hangtuah, and offers direct transfer here from Candidasa, Kuta, Lovina, Padang Bai and Ubud. Private shuttle buses run from most major tourist centers of Bali to Sanur.